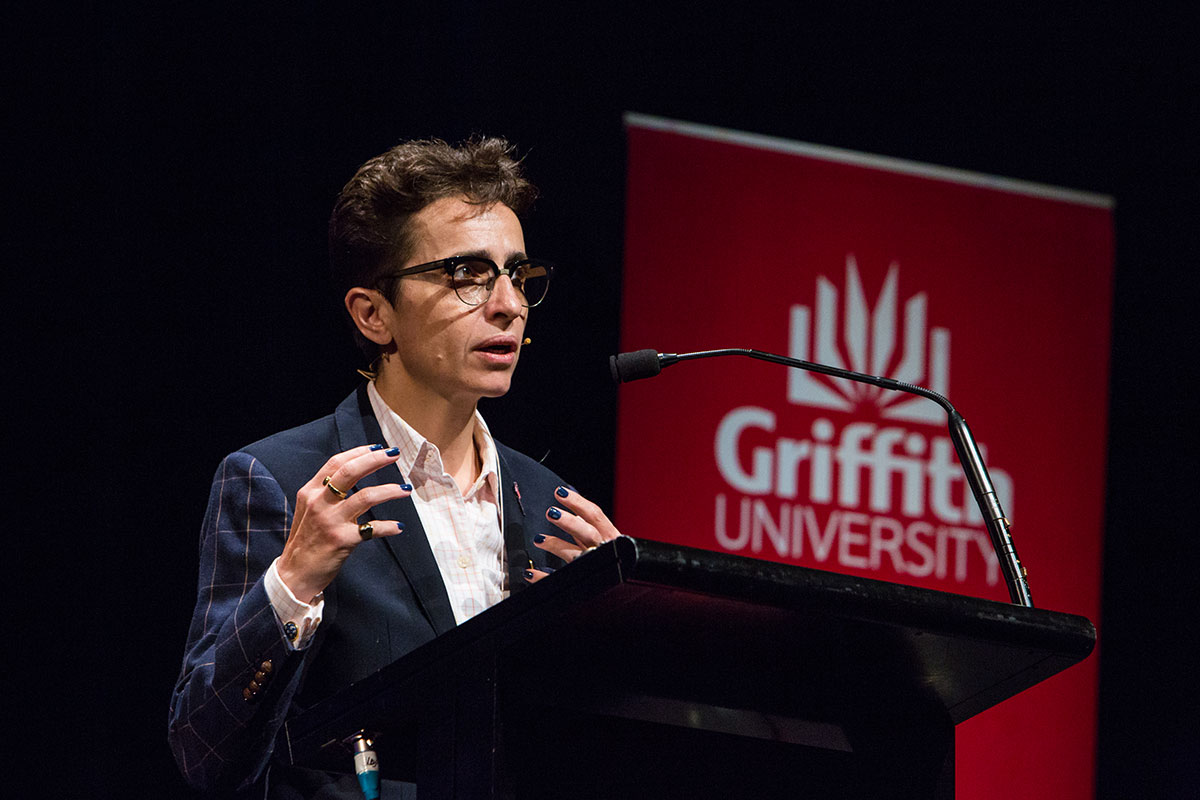 Author, journalist and 2017 Guggenheim Fellow
Masha Gessen is a journalist and the author of ten books of nonfiction, most recently The Future Is History: How Totalitarianism Reclaimed Russia, to be published in October 2017. She is also the author of the national bestseller The Man Without a Face: The Unlikely Rise of Vladimir Putin (2012). She is a contributing opinion writer to The New York Times and a frequent contributor to The New York Review of Books, among other publications. She has received numerous awards, including a Carnegie Millennial Fellowship (2015-2016), a Nieman Fellowship (2003-2004), and the 2017 Overseas Press Club Award for Best Commentary. She serves as vice-president of PEN America.
While a Guggenheim Fellow, Gessen will be writing a book tentatively titled How to Destroy a Democracy: Five Lessons in Imagining the Worst and Some Notes on Resistance.
Follow Masha Gessen on Twitter and Facebook
Talks, conversations and panels
Geoffrey Robertson AO QC, Masha Gessen, Rachel Kleinfeld, Luke Stegemann
20 Oct 2017