Hugh Mackay AO in conversation with Sarah Kanowski
The bushfires and worldwide pandemic of 2020 took a toll on both our mental and emotional health and on the economy. They also highlighted – and continue to highlight in the midst of the ongoing COVID crisis – the impressive human capacity to cope with life's inevitable disruptions and catastrophes and the unexpected benefits that often follow such experiences. 
Renowned social psychologist Hugh Mackay joined host of ABC Conversations Sarah Kanowski to reflect on the challenges we have faced during the past year, the profound questions many of us have asked ourselves during this time, and how we might use this moment as a catalyst for finding more creative ways of building the kind of society we'd all be proud to live in – kinder, more compassionate, more cooperative, more respectful, more inclusive, more egalitarian, more harmonious, less cynical. 
Hugh Mackay is a social psychologist, and the author of twenty-two books, including eight novels. His non-fiction writing covers social analysis, psychology, communication and ethics. He has had a sixty-year career in social research, and was also a weekly newspaper columnist for twenty-five years. His publication, The Mackay Report, was the benchmark of social research in Australia for over thirty years.
Hugh has a masters degree in moral philosophy, is a fellow of the Australian Psychological Society and of the Royal Society of New South Wales, and has been awarded honorary doctorates by five Australian universities. He was appointed an Officer of the Order of Australia in 2015, and is currently an honorary professor in the Research School of Psychology at the Australian National University.
Sarah Kanowski co-presents Conversations on ABC Radio and podcast. She previously presented Books and Arts on ABC RN and joined the ABC as Phillip Adams's producer on Late Night Live.
Sarah studied English at the University of Oxford, where she wrote a thesis on the Mosley family. She then spent a year in South America before settling back in Australia. In Hobart she edited the literary magazine Island, until sun and grandparents beckoned her back to Brisbane where she now lives with her husband and three children.
Integrity 20'21
Length 44:39
Filmed 4 Jun 2021
Auditorium 1, State Library of Queensland, South Bank, Brisbane
Integrity 20'21 | Length 44:39 |Filmed 4 Jun 2021
State Library of Queensland, South Bank, Brisbane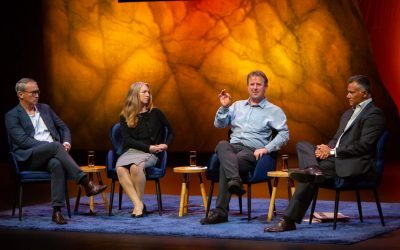 Tom Switzer, Jodie Ginsberg, Juilan Baggini, Stan Grant
Rec. 26 Oct 2018
Hugh Mackay AO
26 Oct 2018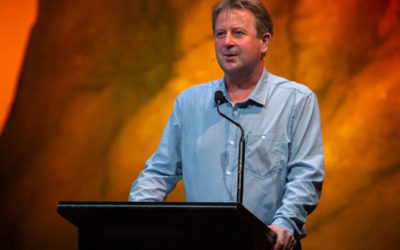 Julian Baggini
26 Oct 2018