Tara Tiba
Iran /Australia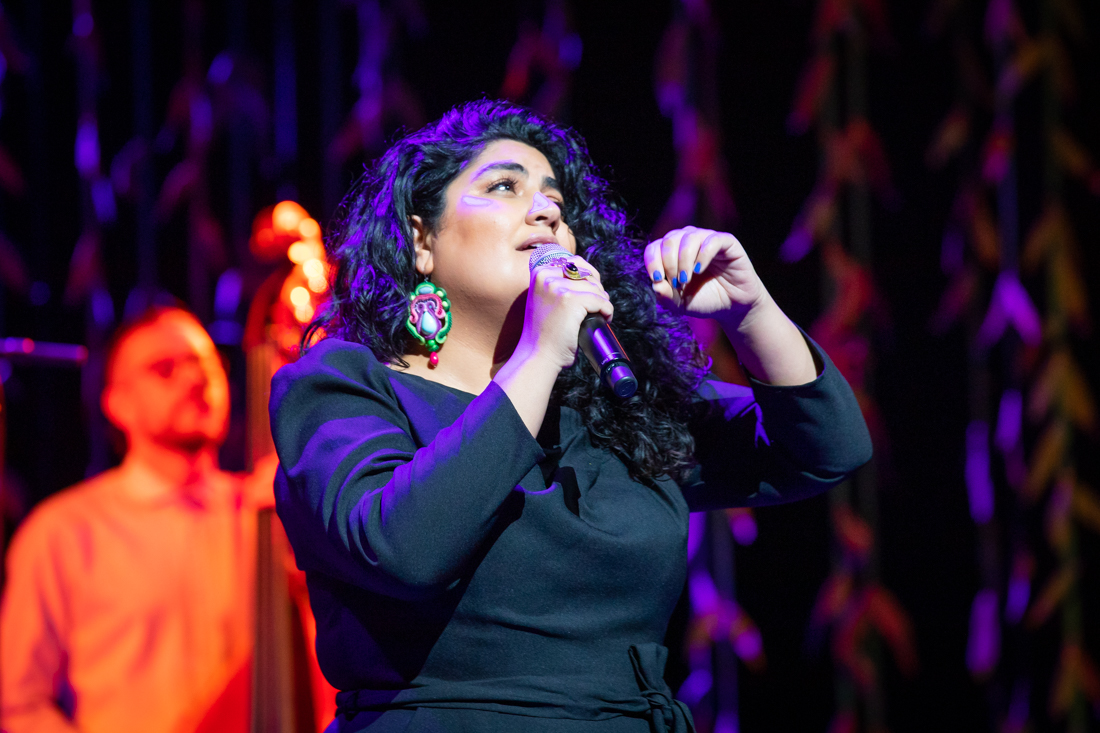 Praised as a unique new voice from Iran Tara is now noted as one of Australia's most distinctive and significant musical voices.
Born and raised in Iran and based in Perth, Tara Tiba is one of the few singers of her generation who have mastered the Persian classical canonic repertoire(Radif). She has been acclaimed as an expatriate trailblazer for her extraordinary voice and repertoire that fuses traditional Persian singing with Jazz, Latin, contemporary and experimental music.
Hailed for her spine-tingling voice by The Australian, Tara has mesmerized audiences around the world including at New York's Norouz at The MET GALA, National Auditorium of Music of Spain, BBV Tivoli Portugal and WOMADelaide festival.
She performed for 50,000 people at the 2016 Perth Festival opening event Home, alongside Tim Minchin and John Butler and Iain Grandage. For the 2018 Perth Festival event Siren Song, Tara's singing was broadcast from an installation of 500 speakers on skyscrapers at dawn and dusk for 10 days across her adopted city.
In March 2019, Tara released her long-awaited second album, OMID, which received a 5 start review in the Australian News paper. This new album is a playful exploration of the musical traditions shared by Iran and Cuba after the Spanish took Middle Eastern soul to Latin America. 
The new album features Cuban Grammy Award nominee pianist-composer Ivan Melon Lewis as producer and some of finest Cuban and Iranian musicians.
Tara Tiba is dedicating this album to all the people dealing with mental health issues.
Follow Tara Tiba on Twitter