Shami Chakrabarti CBE
United Kingdom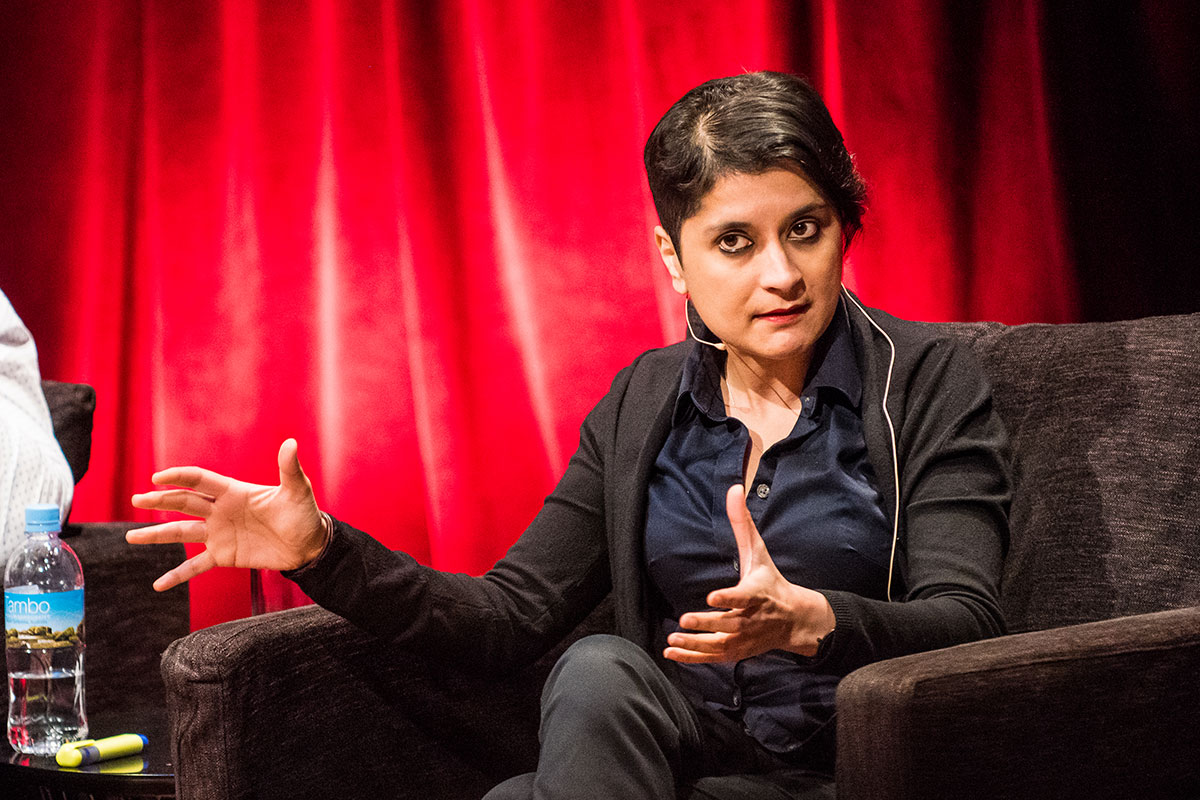 "The most dangerous woman in Britain" – THE SUN

"Probably the most effective public lobbyist in the past 20 years" – THE TIMES
Shami Chakrabarti is one of the UK's best known campaigners. She served as Director of Liberty for more than a decade gaining a reputation for her fearless campaigning against anti-terrorist measures and the erosion of civil liberties.
After training as a lawyer and serving as a barrister, Shami joined the Home Office where she worked for five years before joining Liberty. The organisation was at the time a small, charitable organisation more given to providing legal support for those whose rights may have been infringed than to campaigning.
Shami joined Liberty the day before the 9/11 attacks and much of her and the organisation's work would thereafter be defined by those events. Under her leadership she helped advance the organisation in profile and professionalism, making them a formidable and respected force in lobbying and public debate. She herself became an indomitable advocate for rights and liberties, frequently facing personal criticism by the press and politicians.
In 2007 Shami was awarded a CBE. In 2011, she was invited to be one of six independent assessors advising Lord Justice Leveson in his Public Inquiry into the Culture, Practice and Ethics of the UK Press.
She was chosen as one of only eight Olympic Flag carriers at the London 2012 Olympics opening ceremony, alongside Doreen Lawrence and Nobel peace prize winner Leyma Gbowee.
Her book, On Liberty, (released 2014) explores why our fundamental rights and freedoms are indispensable and highlights current threats to our democratic institutions.
Other Awards & Honours
Chakrabarti is Chancellor of the University of Essex, Visiting Fellow of Nuffield College, Oxford, Honorary Fellow of Mansfield College, Oxford and a Master of the Bench of Middle Temple. She has served as Chancellor of Oxford Brookes University, a governor of the British Film Institute, and was a member of the Council and Court of Governors of the London School of Economics until April 2013.
She received honorary doctorates from the School of Law at University of Southampton in 2010 and the University of Glamorgan and Middlesex University in 2011. In 2014 she was made an Honorary Professor of Law at the University of Manchester.
In 2013 she was assessed as one of the 100 most powerful women in the United Kingdom by BBC Radio 4's Woman's Hour and, in 2014, she was included in The Sunday Times' 100 Makers of the 21st Century list.
Talks, conversations and panels
Robert Manne, Shami Chakrabarti CBE, Penelope Mathew, Tim Soutphommasane, Luke Stegemann
20 Oct 2016
Baroness Shami Chakrabarti CBE
26 Oct 2016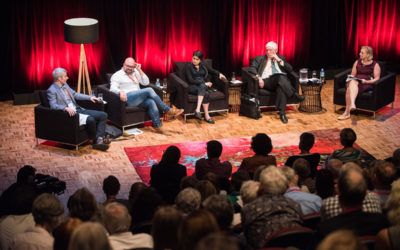 Scott Stephens, Shami Chakrabarti, Alex Mathieson, Charles Sampford, Cathy Van Extel
26 Oct 2016