Sakdiyah Ma'ruf
Indonesia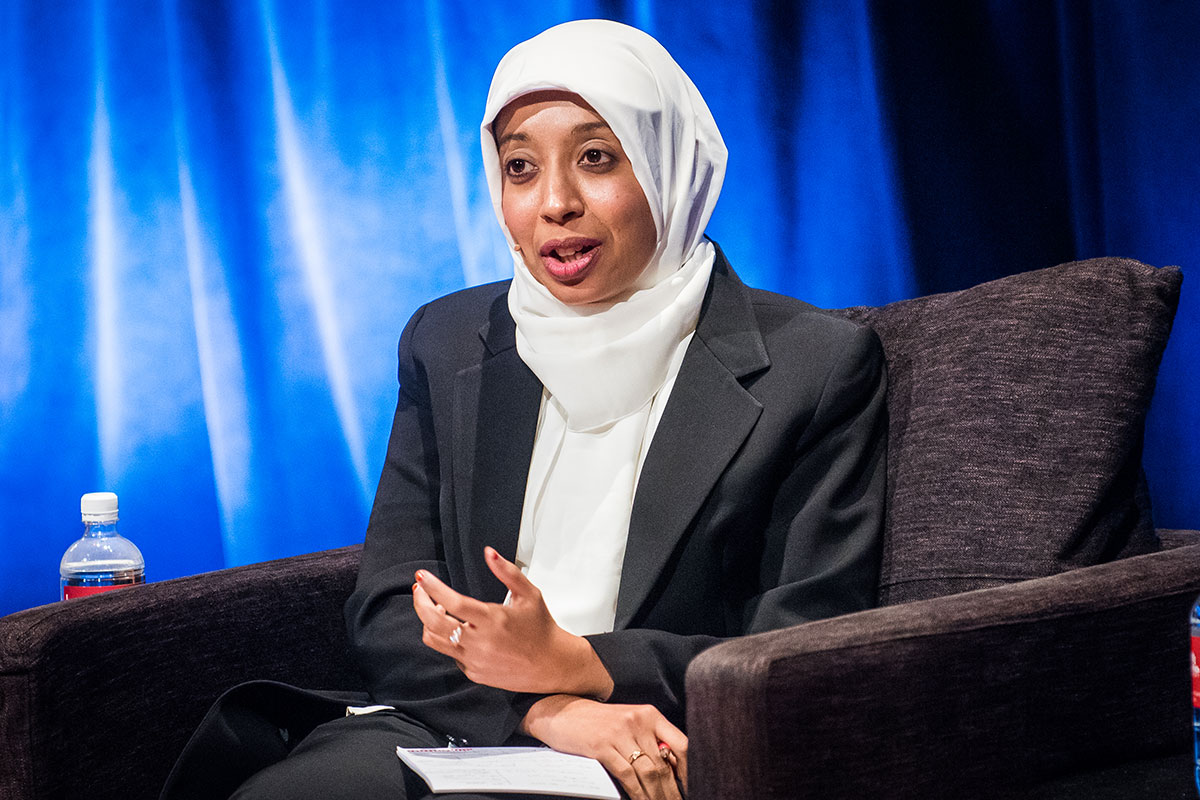 A passionate advocate for freedom and equality much of Sakdiyah's comedy challenges Islamic fundamentalism and promotes women's rights.
Winner of the esteemed 2015 Václav Havel International Prize for Creative Dissent and shortlisted for the 2016 Index on Censorship Awards.
Sakdiyah Ma'ruf is one of the first Indonesian Muslim female stand-up comics. Passionate advocate for freedom and equality, she juggles life behind the mic as a comedian and interpreter.
Producers have asked Sakdiyah to censor her own jokes, telling her that she is "too conceptual, theoretical, laden with message," but the stakes are too high for Sakdiyah to stop. Having grown up watching U.S.-based comedians tactfully and intelligently ride laughter all the way to deepest criticism to the society, she decided to use the same medium to get people talking about issues plaguing her own country.
Sakdiyah received the Václav Havel International Prize for Creative Dissent from Human Rights Foundation at Oslo Freedom Forum 2015 and she was shortlisted for Index on Censorship Awards in 2016. She has just completed her M.A. on the topic near and dear to her that is the role of standup comedy to battle stigma.
She was featured in Moral Courage Project and in Women Unlimited directory of women leaders in Indonesia. She recently performed at TEDxUbud and BBC Radio 4. She is currently working with renowned, award-winning documentary filmmaker Daniel Ziv, on his latest project HIJAB NATION.
Talks, conversations and panels
Ma Thida, Rafael Marques de Morais, Peter Greste, Sakdiyah Ma'ruf, Madonna King
25 Oct 2016
Video, podcast | Sakdiyah Ma'ruf, Madonna King
25 Oct 2016