Rebecca Lloyd Jones
Australia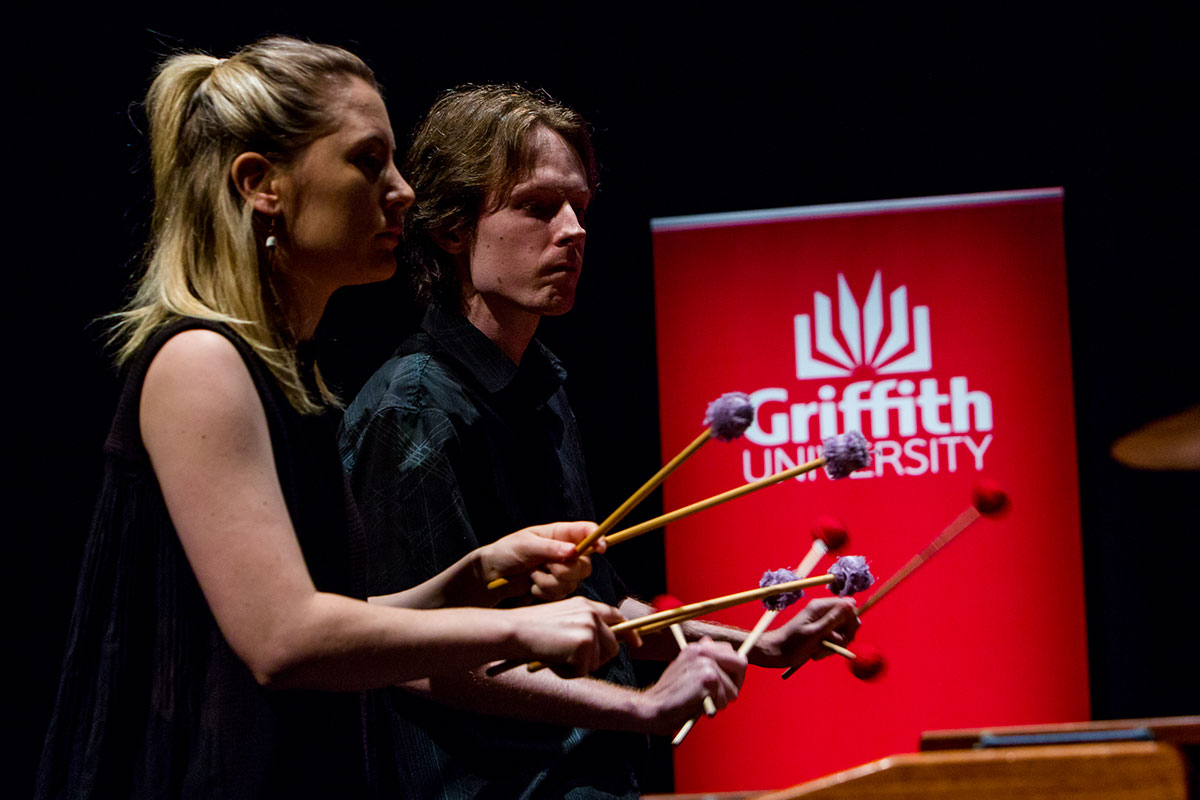 Percussionist – recently completed at Masters in Music from the Queensland Conservatorium Griffith University
Rebecca Lloyd-Jones is a diverse musician who is passionate about percussion performance, research and education. She has worked extensively with the Queensland Symphony Orchestra, Melbourne Symphony Orchestra, Darwin Symphony Orchestra, Sydney Symphony Orchestra Sinfonia, The Australian Youth Orchestra, The Australian National Academy of Music (ANAM) and has served as a Member of the Royal Australian Navy Band.
Her strong love for improvisation and chamber music has seen her work as a freelance musician with many groups including Clocked Out Duo, Speak Percussion and Southern Cross Soloists. She has toured and recorded for pop musicians such as internationally renowned French band, Phoenix and regularly performs at various events and festivals throughout Australia.
Rebecca moved to Brisbane in 2007 to Study at the Queensland Conservatorium and in that time she has worked under the guidance of Vanessa Tomlinson and Michael Askill. She has played in Master classes and workshops for percussionists such as Steven Schick, Kuniko Kato, Jan Williams, Sylvio Gualda and Kroumata Percussion Ensemble.
In 2009 and 2015, Rebecca was part of a guest performance at the Percussive Arts Society International Convention in USA, performing Australian Music in conjunction with Clocked Out Duo and Early Warning System percussion ensemble. Rebecca has travelled nationally and internationally with various ensembles and Orchestras throughout Europe and Asia.
Rebecca is interested in interdisciplinary art forms and has premiered and toured shows such as Graeme Murphy's work Suite Synergy nationally. She is also a core member of the newly founded Early Warning System ensemble, created by Michael Askill and Vanessa Tomlinson. Their premiere concert was in November 2011, featuring a world premier of Erik Griswold's work, A Leaf Falls.
Rebecca graduated from the Victorian College of the Arts completing her Honours degree, under the tutelage of percussionist Peter Neville and has recently completed a Masters of Music Research Degree at the Queensland Conservatorium.