Rafael Marques de Morais
Angola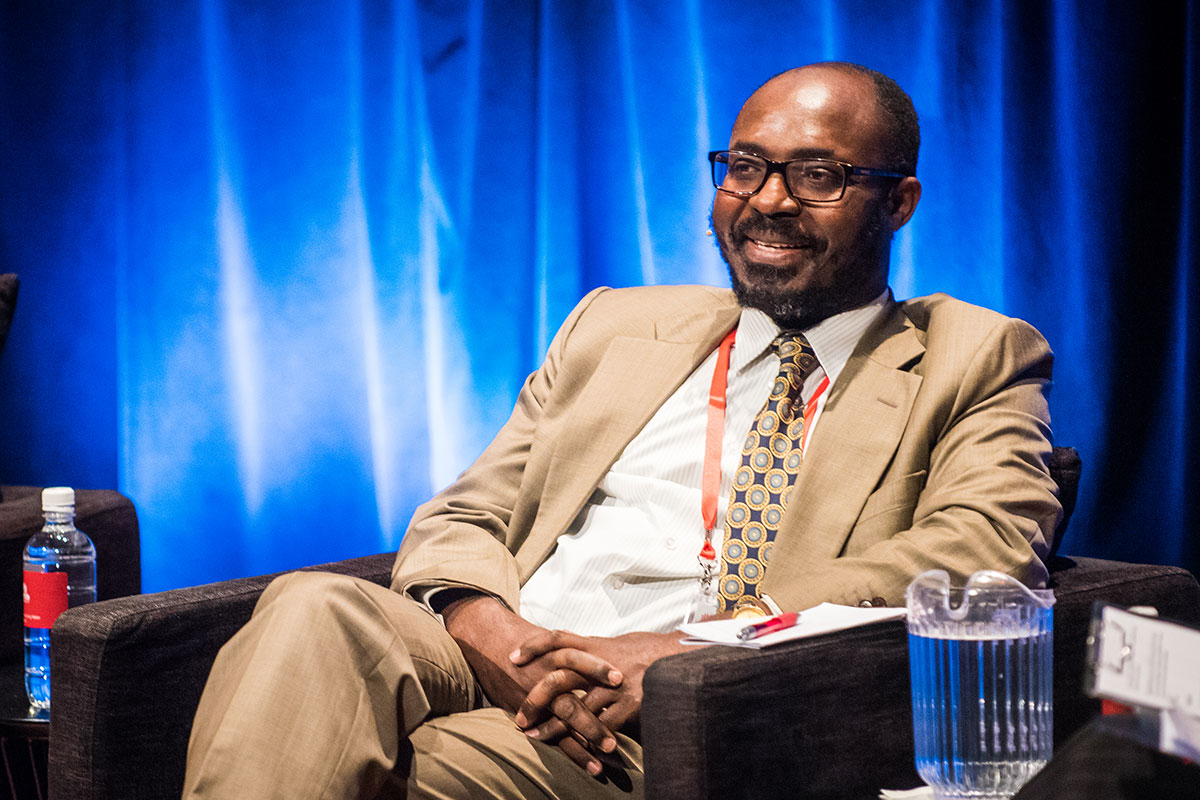 Award-winning investigative journalist, anti-corruption campaigner and human rights activist who has faced repeated threats and arrests for his work
Rafael Marques de Morais is a journalist and human rights defender with a special interest in political economy and human rights in Angola. In 2009, he founded the watchdog website "Maka," dedicated to exposing government and industry corruption and human rights abuses – speaking out for those whose human rights have been violated in his country.
Despite repeated arrests and threats, including a 40-day detention without charge during which he was denied food and water for days, Rafael has continued his investigations. His most recent work, covered in his book Blood Diamonds: Corruption and Torture in Angola (2011), detailed human rights abuses within Angola's diamond companies – including 500 cases of torture and 100 murders of villagers living in the vicinity. After filing charges of crimes against humanity against seven Angolan generals, Rafael was counter-sued for $1.6 million.
He was also handed a six month suspended sentence after a lengthy trial that attracted international criticism. Over 50 signatories – including Index on Censorship, Amnesty International, Human Rights Watch and other international NGOs ­– have written a letter to Angolan President José Eduardo Dos Santos, demanding urgent action on Marques' case and calling for Angola's criminal defamation laws to be abolished.
Born in Luanda, Mr Marques de Morais holds a BA (Hons) in Anthropology and Media from Goldsmiths, University of London, and an MSc in African Studies from the University of Oxford. He was a visiting scholar at the African Studies Department of SAIS/ Johns Hopkins University, (2012), a Reagan-Fascell Democracy Fellow at the National Endowment for Democracy (2011), both in Washington, D.C, and Draper Hills Summer Fellow at the Stanford Center on Democracy, Development and the Rule of Law (2016).
For his work as an investigative journalist and human rights defender, he received, in 2015, the Journalism Award from Index on Censorship, while the University of British Columbia bestowed him the Allard Prize for Integrity. In 2014, the UCLA Anderson School of Management honored him and his co-author with the Gerald Loeb Award for International Reporting, for a groundbreaking investigation on how the Angolan President made his daughter a billionaire through official decrees and state looting, published by Forbes Magazine.
In 2013 he was co-recipient of the Integrity Award, given by Transparency International for his work of exposing the scourge of corruption in Angola.
Awards
2000 – Percy Qoboza Award for Outstanding Courage, National Association of Black Journalists
2006 – Civil Courage Prize, The Train Foundation
2013 – Integrity Award, Transparency International
2014 – Gerald Loeb Award for International Reporting, UCLA Anderson School of Management (co-winner with Kerry A. Dolan, Forbes)
2015 – Journalism Award, Index on Censorship
2015 – Allard Prize for Integrity, University of British Columbia
Talks, conversations and panels
Sarah Chayes, Charles Lewis, Rafael Marques de Morais, James S Henry and Luke Stegemann
26 Oct 2016
Ma Thida, Rafael Marques de Morais, Peter Greste, Sakdiyah Ma'ruf, Madonna King
25 Oct 2016