Guo Jian
Chinese-Australian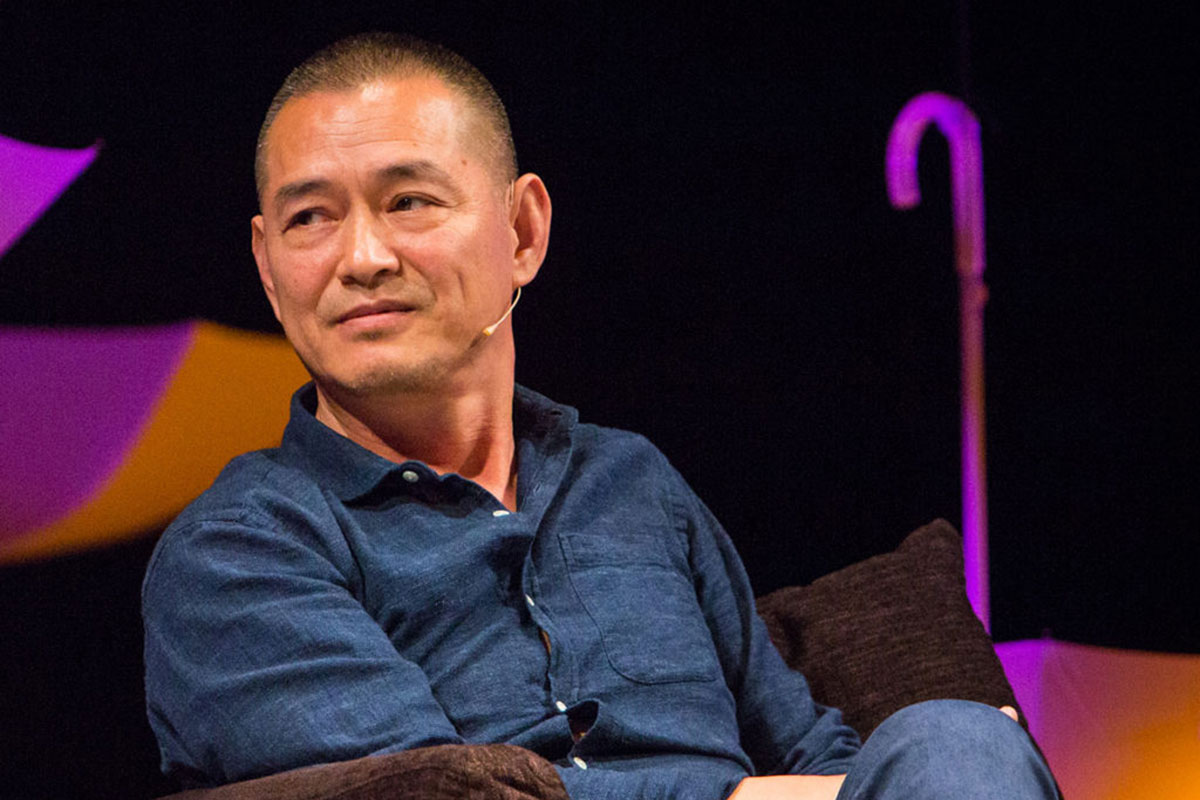 Internationally renowned Chinese-Australian artist
Guo Jian and his art, are products of the last fifty years of violence and tumultuousness in China, from the Cultural Revolution in the 1960's and 70s, to the Sino-Vietnam war at the beginning of the 80's, and through to the horrors of the Tiananmen Square incident.
At the end of the 1970's at age seventeen, he enlisted in the People's Liberation Army (PLA) during a recruitment drive to support the Sino-Vietnamese war, initiated by the country's then leader Deng Xiaoping. The grim reality of his military experiences permanently transformed him from the idealistic young promoter of the ideology of the army and communist party as he served as a propaganda poster painter. As with many of his peers, his military experiences left him both cynical and with a new found critical perspective. After leaving the army he returned to his hometown and was the propaganda officer in a transport company.
His time in the army would later serve as fertile source material for his artwork. After leaving the army, Guo Jian enrolled in the National Minorities "Minzu" University and studied art in Beijing during China's "85 New Wave" art movement period.
His perspective turned a full 180 degrees as a result of the horrors that he and his classmates witnessed on the streets of Beijing in June 1989.
Guojian's art is not about preaching or converting others but rather a reflection of his observations from both sides of propaganda and art. As a result of his firsthand perspective both from within the propaganda function, as well as from the outside looking in, he also sees abundant commonalities in the Chinese and Western approaches to persuasion.
Guojian's works not only relates to his own tribulations but to themes, experiences and things left unsaid that are perhaps universal to soldiers in any army. His subjects wrestle with the inherent contradictions: high ideals verses blighted reality, heroism verses villainy, patriotism and valour verses betrayal and loathing. He speaks of the lines easily blurred between terror, euphoria, aggression and lust.
He also nods to the commonality and empathy of soldiers across borders. Soldiers don't start wars, governments do; but it is the soldiers who serve and suffer the horrors.
Guojian's work has been exhibited and collected in Germany, France, Belgium, Sweden, USA, Mexico, Australia, New Zealand, Hong Kong and China, including Musée de Picardie in France, Brussels Art Festival, the Art Gallery Of New South Wales, the Queensland Art Gallery and the Australian National Gallery. He has been featured in Art Profile Magazine, The New York Times, CNN, the Sydney Morning Herald, ABC Radio and TV and on the cover of the Asian Wall Street Journal's Weekend Magazine.
17/6/2014 – Guo Jian deported: Chinese-Australian artist arrives in Sydney after being deported from China – ABC News
Talks, conversations and panels