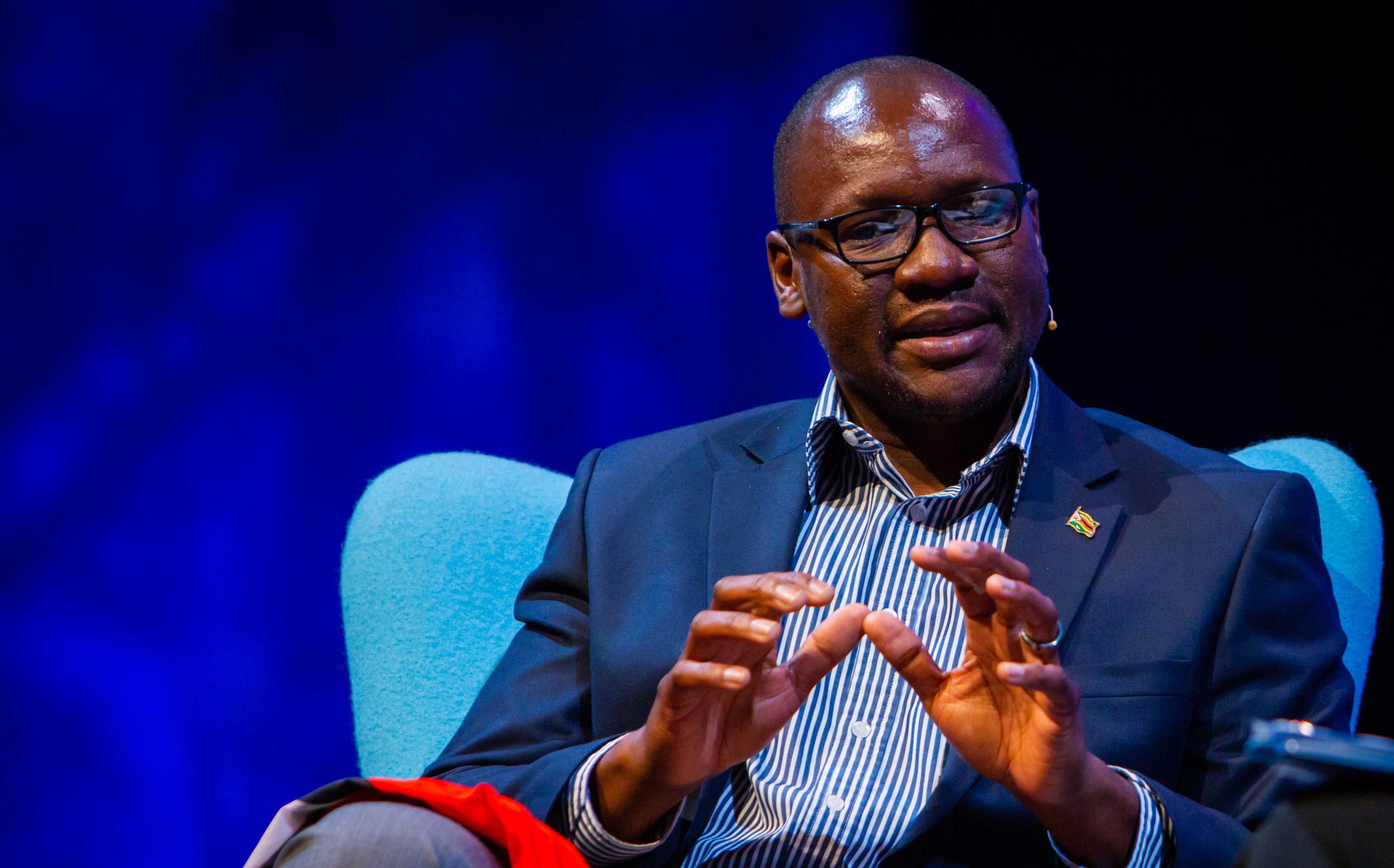 Pastor and civil rights activist
Evan Mawarire is a Zimbabwean clergyman who founded the 2016 #ThisFlag citizen's Movement that challenges corruption and injustice in Zimbabwe. As a result of his viral facebook videos, this grassroots movement prompted strikes and protests against the Zimbabwean government. In July 2016, Pastor Mawarire was imprisoned following a national peaceful protest that shutdown schools and businesses across the country. Thousands gathered at the courts demanding his release. Evan was arrested again at the airport on his return after he and his family had fled for their lives following Robert Mugabe's threat to have him permanently imprisoned. He was arrested several more times (once during a church service) and faced over 60 years in prison on numerous charges of attempting to overthrow the government. In November 2017 he was instrumental in organising the protest march that led to Robert Mugabe's resignation as president of Zimbabwe.
His message of inspiring social change while maintaining national pride has resonated with diverse groups of Zimbabwean citizens and attracted international attention. Pastor Mawarire has addressed audiences at The Atlantic Council (USA), Yale University (USA), the Oxford Union (UK), the Oslo Freedom Forum (Norway), the Geneva Summit for Human Rights and Democracy (Switzerland), the Elliot School of International Affairs at George Washington University (USA) and University of Cape Town in South Africa. Foreign Policy magazine named him one of the 100 global thinkers of 2016. The Daily Maverick of South Africa named him 2016 African person of the year. Evan has also been nominated for various awards including Index on Censorship Freedom of Expression Awards 2017. He faced full trial and has since been acquitted of all charges previously levelled against him. Pastor Evan continues to pastor His Generation Church and is also now running for public office as a councillor for the City of Harare.
Follow Evan Mawarire on Twitter and Facebook

Talks, conversations and panels