In 1988 Marilyn Waring published her seminal text, Counting For Nothing: What Men Value and What Women Are Worth, a groundbreaking analysis of how GDP calculations exclude women's contribution to society through unpaid labour. Thirty years on Marilyn reflects on what has changed and what still needs to be done.
Marilyn Wariing is Professor of Public Policy at AUT University, Auckland. 
She is a board member of the Reserve Bank of New Zealand and has many years experience as a Board Member of Crown Agencies. She is best known internationally for her work on international accounting systems that measure 'growth' and 'development'. .
Integrity 20'18
Length 21:04
Filmed 26 Oct 2018
Queensland Conservatorium Griffith University, South Bank, Brisbane
Integrity 20'18 | Length 21:04 |Filmed 26 Oct 2018
Queensland Conservatorium Griffith University, South Bank, Brisbane
Robert Manne, Shami Chakrabarti CBE, Penelope Mathew, Tim Soutphommasane, Luke Stegemann
20 Oct 2016
Baroness Shami Chakrabarti CBE
26 Oct 2016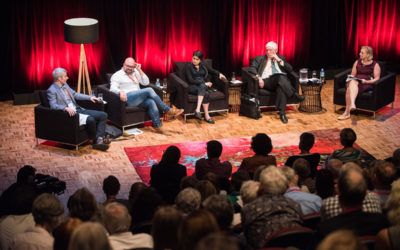 Scott Stephens, Shami Chakrabarti, Alex Mathieson, Charles Sampford, Cathy Van Extel
26 Oct 2016