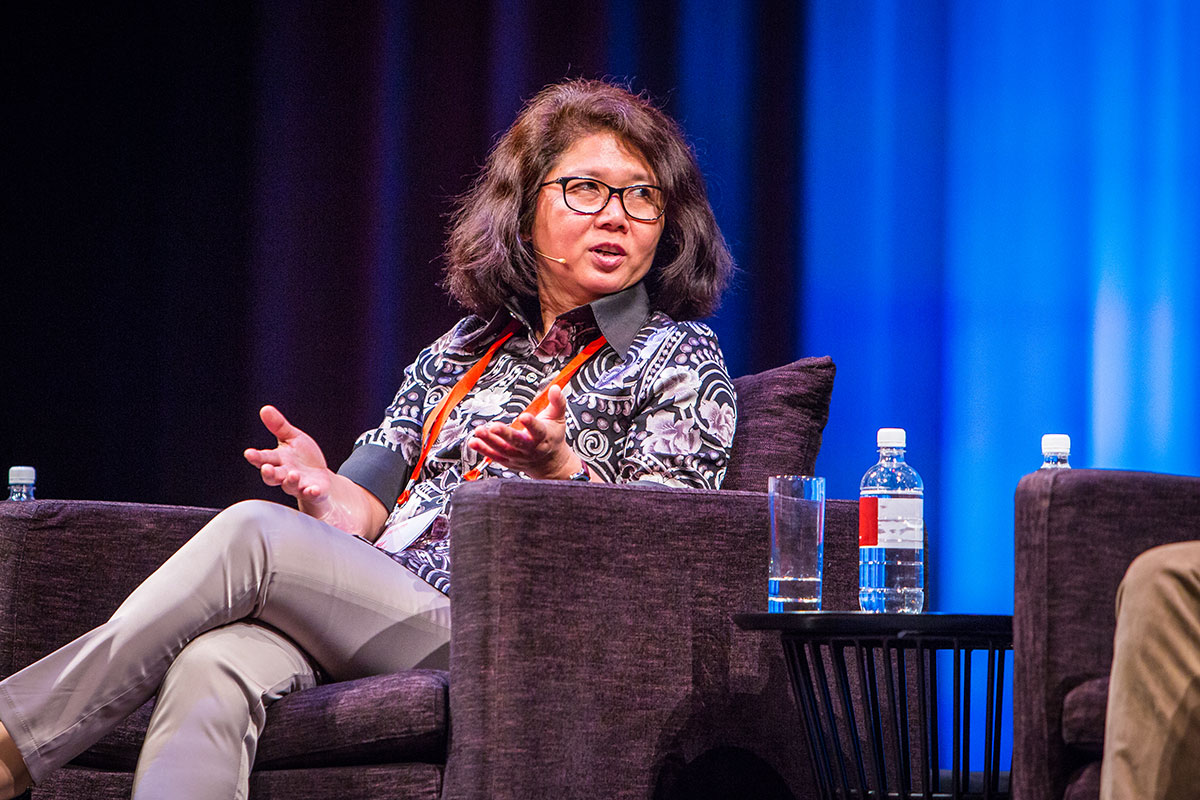 Ma Thida is a Burmese surgeon, writer, political commentator and human rights activist. In 1993 she was sentenced to 20 years in prison, of which she served five and a half years, for her activism.
Dr Ma Thida is a Burmese surgeon, human rights activist and writer, known as a leading intellectual whose writings deal primarily with her country's political situation. She has published nine books in Burmese and English, including two fictional works and a prison memoir.
In 1993 Ma Thida was sentenced to prison for 20 years for "endangering public peace, having contact with illegal organisations, and distributing unlawful literature." At the time she was supporting Aung San Suu Kyi, founder of the main opposition party in Burma. She served nearly six years, most of which was in solitary confinement, and was released on "humanitarian grounds" and with increasing political pressure from international organisations including Amnesty International and PEN International.
Ma Thida's first book was The Sunflower, which was only released in Burma in 1999, as it was banned upon international release in the early 1990s. The book argues that the Burmese people have high expectations of democracy icon Suu Kyi that made her "a prisoner of applause." The Roadmap (2012) is a fictional story based on events in Burmese politics from 1988 to 2009.[ The Myanmar-language book Sanchaung, Insein, Harvard is a memoir, as the title suggests, about her early life in Sanchaung, imprisonment in Insein, and time in the United States.
Ma Thida is currently chair of the Myanmar branch of PEN, an international association that promotes freedom of expression: 'an unhampered transmission of thought within each nation and between all nations.' She is a regular contributor to
Books include
The Sunflower (1999)
In the Shade of an Indian Almond Tree (1999)
Sweet and spicy honey mud (1999)
Insight of colorful lights and beyond esthetic border (1999)
One, Zero and Ten for Teens (2003)
Message to Teen (2011)
Translation of Japanese Women's Poems (2011)
The Roadmap (2011)
Sanchaung, Insein, Harvard (2012)
A Letter for Daw Aung San Suu Kyi (2013)
The imperishable dictum (2014)
Nothing to lose but your life (Translation Work @ 2015)
Brown to Crimson, a personal memoir of experience of Brown university and Radcliffe fellowship of Harvard University, was published in January 2014
What is independent citizen's spirit? And editorials from the Myanmar Independent news journal (2014)
Youths who dare to live and compete, articles about youths all over the world who have some difficulties or disabilities but be capable of extra-ordinary works (2014)
From Selfishness to Leaving from Fear; compilation of short stories, collection of 53 short stories (2015)
Sunflower second edition (2015).
Prisoner of Conscience; My Steps through Insein (2016)
Awards Include
1996 – PEN/Barbara Goldsmith Freedom to Write Award
1996 – Reebok Human Rights Award
Honorary award from the American Association of Arts and Science
Talks, conversations and panels
Ma Thida, Rafael Marques de Morais, Peter Greste, Sakdiyah Ma'ruf, Madonna King
25 Oct 2016