2017 Integrity 20 Speakers & Performers
All details are correct at the time of publishing – 5 October – and are subject to change
Please note, unfortunately due to unforeseen circumstances Basma Abdel Aziz is no longer able to attend Integrity 20
Basma is an Egyptian writer, psychiatrist, and visual artist. Early on, she earned the nickname 'the rebel' for her indefatigable struggle against injustice, torture, and corruption. A weekly columnist for Egypt's al-Shorouk newspaper, she represents a fresh and necessary female voice in Arabic journalism and fiction. Her debut novel Al Tabour has been translated by Melville house into English under the title The Queue and was released in May 2016.  
One of the world's most influential psychologists
Roy has published over 600 scientific articles and over 30 books. In 2013 he received the highest award given by the Association for Psychological Science, namely the William James Fellow award, in recognition of his lifetime achievements. His 2011 book Willpower: Rediscovering the Greatest Human Strength (with John Tierney) was a New York Times bestseller. He has appeared on television shows such as NBC Dateline and ABC 20/20, Discover, PBS, National Public Radio, and countless local news shows. His work has been covered or quoted in the New York Times, Washington Post, Wall Street Journal, Los Angeles Times, the Economist, Newsweek, Time, Psychology Today, Self, Men's Health, Business Week, and many other outlets.
"Obama's Superman."
Jeff Bleich leads the diplomatic practice for Dentons, where he has been recognized as one of the nation's top lawyers.  He previously served as Special Counsel to President Obama in the White House, and as the 24th United States Ambassador to Australia from 2009-13.  In 1998, he was appointed by President Clinton to serve as Director of the White House Commission on Youth Violence following the tragic Columbine shootings.
In recognition of his public service and pro bono efforts, he has received some of the nation's top honors, including the highest awards for a non-career ambassador by the U.S. State Department, the U.S. Navy, and the U.S. Director of National Intelligence. Former Australian Prime Minister, Paul Keating, described Jeff as the best Ambassador that the U.S. ever sent to Australia, and The Australian national newspaper described him as "Obama's Superman."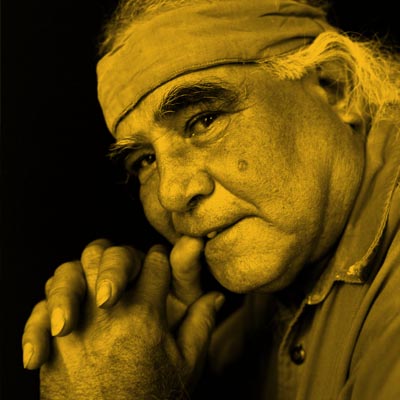 Poet, storyteller and one of Australia's most revered singer songwriters
Kev grew up on the Western Darling Downs area of Southern Queensland mixing mostly with stockmen, drovers, fencers, ring-barkers and timber-getters. In 1956, when he was ten, Carmody was sent to a "Christian school" which he has described as "little more than an orphanage".
When he was 33 he got the opportunity to go to University where he studied history, geography and music eventually progressing to work on a PhD. He explains: "They accepted me in there on probation, and it was a bit of a funny one really because I could hardly read or write. I had no mastery of the written language… But I was lucky. I had good lecturers and they let me bring the guitar in for the first six months as a means of implementing oral history and my background and what I wanted to say into the tutorial. And it worked really bloody well." When Kev released his first album in 1989, Rolling Stone magazine described it as "the best album ever made in Australia". His politically charged lyrics have made him a powerful voice of protest.
One of Australia's finest political satirists
Bryan has enjoyed a long, successful career writing and performing on national radio, television and film. Best-known for his work with the late John Clarke on the ABC's 7.30 Report where they pricked the balloons of the nation's alleged political leaders. Bryan was also a cast member and writer of the critically acclaimed and highly successful spoof of the Sydney Olympics, the ABC TV series The Games. His film credits include the Australian hit comedy The Castle, The Honorable Wally Norman, and Paul Cox's Lust and Revenge.
For many years, Bryan has been writing and performing two much loved satirical characters on ABC Radio: 'Sir Murray Rivers QC and 'Roly Parks' with his 'Letter from Kalangadoo'.
Award-winning author

Ms. Hanifa Deen is an award-winning author who writes narrative non-fiction. Her books include: Caravanserai: A Journey Among Australian Muslims, for which she won a NSW Premier's Literary Award; Broken Bangles, short listed for a WA Premier's Award, The Jihad Seminar short listed for the Australian Human Rights Commission, Literature Non-Fiction Award; Ali Abdul vs. The King. On the Trail of Taslima is her latest book. Hanifa has also served as a Hearing Commissioner, Human Rights and Equal Opportunity Commission of Australia, and also on the Board of Directors, Special Broadcasting Services (SBS). She was the Director of Community Education at the Victorian Ethnic Affairs Commission as well as the Deputy Commissioner at the Multicultural Affairs Commission WA.
Currently she is Editor of Sultana's Dream, an online magazine written and produced by Australian Muslim women which she founded in 2011.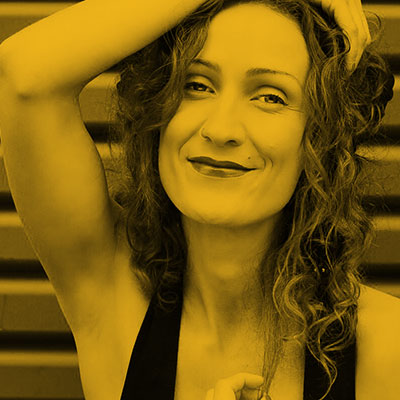 …quirky, intriguing and always exquisite
Heralded for her captivating vocals by the New York Post, Brisbane's own Emma Dean made New York City's off-Broadway circuit her domain. There, her award-winning cabaret adventures laid the foundations for an intimate new sound. Called home by sultry climes and birdsong, the maverick singer-songwriter has returned to her Brisbane stomping grounds with a head full of ideas, determined to reignite the city's sense of musical community.
In 2014, the Dean brains-trust — Emma and multi-instrumentalist brother Tony — founded a cheeky choir, Cheep Trill, followed by grassroots musicians' network The Tiger Common. A consummate performer, Dean has toured the world, performing alongside Jesca Hoop and Kate Miller-Heidke, and in support of Macy Gray, Jinkx Monsoon, Katie Noonan, Amanda Palmer and The Dresden Dolls.
Professor of Linguistics at the University of Sydney
Nick is head of the Post-Truth Initiative, and director of the Sydney Social Sciences and Humanities Advanced Research Centre (SSSHARC). His work on language and human sociality is based on extensive fieldwork in mainland Southeast Asia, especially Laos. Among his more recent books are Relationship Thinking (2013), The Utility of Meaning (2015), and How We Talk (2017).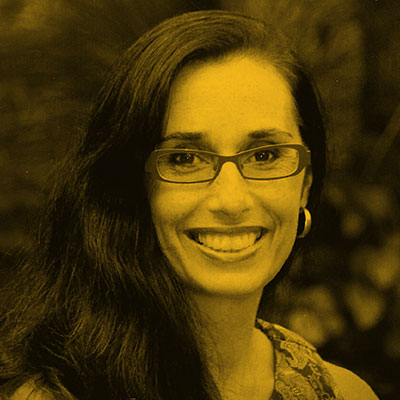 Author of Challenging the News
Susan is known for her work on community and independent media forms and the connections between social movements and media. She is the chief investigator on a current ARC project investigating community representations of the land rights movement in Queensland. Susan has recently conducted a national review of the Australian community broadcasting sector's National Training Program.
She is the author of Challenging the News; and co-author of the 2017 release Journalism and Climate Crisis and Developing Dialogues. Susan is the co-founding editor of the Journal of Alternative and Community Media.
Masha is a journalist and the author of ten books of nonfiction
Masha's most recent book, The Future Is History: How Totalitarianism Reclaimed Russia, will be published in October 2017. She is also the author of the national bestseller The Man Without a Face: The Unlikely Rise of Vladimir Putin (2012). She is a contributing opinion writer to The New York Times and a frequent contributor to The New York Review of Books, among other publications. She has received numerous awards, including a Carnegie Millennial Fellowship (2015-2016), a Nieman Fellowship (2003-2004), and the 2017 Overseas Press Club Award for Best Commentary. She serves as vice-president of PEN America.
While a Guggenheim Fellow, Gessen will be writing a book tentatively titled How to Destroy a Democracy: Five Lessons in Imagining the Worst and Some Notes on Resistance.
CEO of Index on Censorship
Jodie is the head of UK-based freedom of expression organisation Index on Censorship, which publishes the work of censored writers and artists and campaigns against censorship worldwide. A former foreign correspondent and business journalist, Jodie worked for more than a decade for Reuters news agency and from 2007-2011 was Reuters' London Bureau Chief, where she led coverage of the financial crisis, UK riots, phone hacking scandal and royal wedding.
In 2012, Jodie set up the Reuters 'press gang' initiative – a journalism workshop for young people in the communities around Canary Wharf, and in 2013 was shortlisted in the media category of the UK's First Women Awards. After leaving Reuters, Jodie worked as head of communications for Camfed, an education charity that supports girls and young women in Africa through education and as an editor at Chime for Change, a global awareness campaign for women's empowerment. 
Author of the bestseller Who Killed Creativity and The Innovation Race
Gaia is the co-founder and managing director of Tirian International Consulting, and the author of a number of books including the breakthrough new book The Innovation Race: How to change a culture to change the game, along with international bestseller Who Killed Creativity?… And How Can We Get it Back?: Seven essential strategies for making yourself, your team and your organisation more innovative. Gaia has been involved in helping to create a culture of innovation at top companies worldwide.
Through her company she has been involved in introducing future-solutions thinking at Google's headquarters in the US; designing a workshop on sustainable solutions for emerging markets at Nestlé in Switzerland; preparing teams for the future of the hospitality industry at the Four Seasons Hotels in Canada; and creating compelling marketing ideas for Disney in Hong Kong. She and her partner have authored more than 30 corporate educational resources, simulations and programs used by Fortune 500 companies and sold under license globally.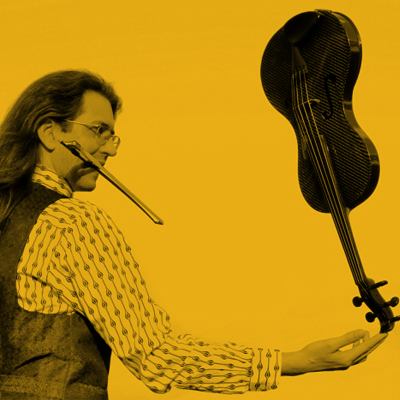 A classically-trained composer and band-hardened multi-instrumentalist
Richard is known as the one-man, one-viola, seventy-five-effect-pedal band act, The Viola Cloning Project. Using loop recorders and harmoniser pedals in particular, a single instrument becomes a full string and percussion orchestra.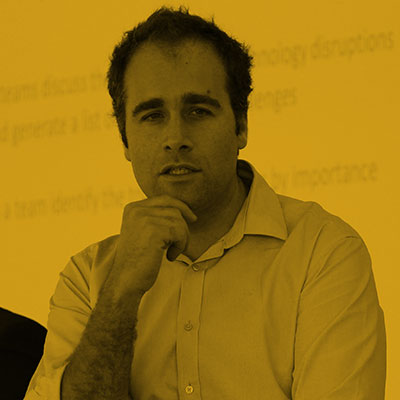 Strategic foresight at CSIRO
Stefan spends his time thinking about how people make choices and plan for an uncertain future. Stefan leads the Data61 Insight team – a group of researchers and consultants who examine digital economy trends, risks and opportunities. Stefan is an associate with the University of Melbourne Business School Mt Eliza Executive Education Program and teaches an advanced strategy course to MBA students at the Queensland University of Technology. 
Stefan has doctoral-level qualifications in economics, geography and decision theory from the University of Queensland (BA Hons I, PhD) and the University of New England (PG Dip Econ). Stefan's new book Global Megatrends was released in May 2015 and featured in the best business reads of the Qantas Inflight Magazine. It is available through CSIRO Publishing and many other bookstores.
Former Leader of the Liberal Party of Australia
John has had a distinguished business career both before and after his political career. He has worked as an economist for the Australian Treasury (Census and Statistics), the Reserve Bank, the International Monetary Fund and also as an advisor to two successive Federal Treasurers and the Prime Minister. John was a Director of Macquarie Bank and a past Chairman of ABN AMRO in Australia.
His academic career included 11 years as a professor of economics, with four years as head of the School of Economics at the University of New South Wales, and two years as dean, Macquarie Graduate School of Management and professor of management at Macquarie University. He was the founding chair of the Asset Owners Disclosure Project.
John is Professor and Chair of the Tax and Transfer Policy Institute at the Crawford School of Public Policy at the Australian National University.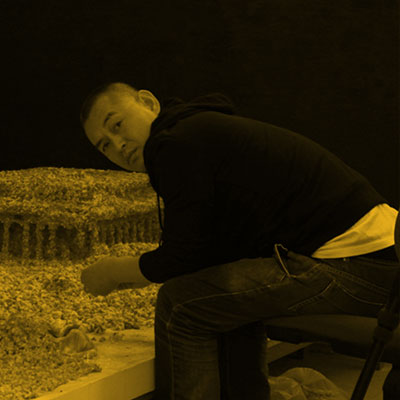 Chinese-Australian artist
Guo Jian and his art, are products of the last fifty years of violence and tumultuousness in China, from the Cultural Revolution in the 1960's and 70s, to the Sino-Vietnam war at the beginning of the 80's, and through to the horrors of the Tiananmen Square incident.
At the end of the 1970's at age seventeen, he enlisted in the People's Liberation Army (PLA).  The grim reality of his military experiences permanently transformed him from the idealistic young promoter of the ideology of the army and communist party as he served as a propaganda poster painter. As with many of his peers, his military experiences left him both cynical and with a new found critical perspective.
Guo Jian's art is not about preaching or converting others but rather a reflection of his observations from both sides of propaganda and art. As a result of his firsthand perspective both from within the propaganda function, as well as from the outside looking in, he also sees abundant commonalities in the Chinese and Western approaches to persuasion.
Award-winning journalist, author and commentator
Madonna King is one of Australia's most accomplished journalists, having worked at senior levels at News Limited and the ABC, where she presented the Mornings program in Brisbane for six years. She writes for Fairfax, including a highly successful weekly column, and contributes to its Good Weekend magazine. She has written seven books, all defined by her skilful reporting and her ability to get people to talk in depth. These include the recently-released Being 14, and biographies of Professor Ian Frazer, who was behind the cervical cancer vaccine, and Joe Hockey, now Australia's Ambassador to Washington.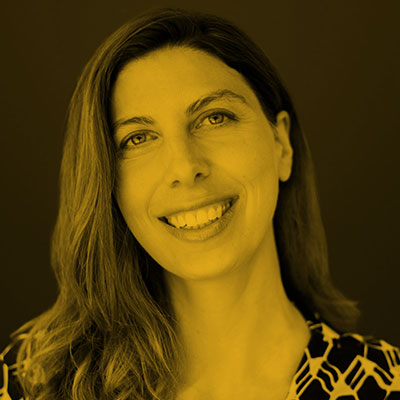 Named one of the top 40 Under 40 Political Leaders in America by Time magazine in 2010
Rachel is a senior fellow at the Carnegie Endowment for International Peace, where she focuses on issues of rule of law, security, and governance in post-conflict countries, fragile states, and states in transition.
As the founding CEO of the Truman National Security Project, she spent nearly a decade leading a movement of national security, political, and military leaders working to promote people and policies that strengthen security, stability, rights, and human dignity in America and around the world. In 2011, former secretary of state Hillary Clinton appointed Kleinfeld to the Foreign Affairs Policy Board, which advises the secretary of state, a role she served through 2014. She is the author of Advancing the Rule of Law Abroad: Next Generation Reform (Carnegie, 2012), which was chosen by Foreign Affairs magazine as one of the best foreign policy books of 2012.  
Knightbridge Professor of Philosophy at the University Cambridge and a Fellow at Newnham College
Rae was born and raised in India, her parents lay missionaries in Kashmir (her father a builder from Melbourne, her mother a nurse from Brisbane). She was educated in India, Australia, and the USA. She taught at Monash University 1990-98, with a secondment to the Research School of Social Sciences, ANU, 1997-8. She was Professor of Moral Philosophy at the University of Edinburgh from 1999-2004, and Professor of Philosophy at MIT from 2004-2013.  
She is the author of Kantian Humility: Our Ignorance of Things in Themselves (Oxford: Clarendon Press, 1998), and Sexual Solipsism: Philosophical Essays on Pornography and Objectification (Oxford: Oxford University Press, 2009). In 2012 she testified to the Leveson Inquiry on the Culture, Practice and Ethics of the Press. She has received several honours for her work. She was elected to the American Academy of Arts and Sciences in 2013, and to the British Academy in 2014. She was on Prospect Magazine's voted list of 50 'World Thinkers 2014', chosen for 'engaging most originally and profoundly with the central questions of the world today'. She works in many areas of philosophy, and is currently looking at questions about hate speech, and the role of free speech in a democracy.
Host of Weekends on ABC Radio Brisbane
Rebecca grew up in North Queensland and for many dedicated years, was sure her future lay in ballroom dancing or on the netball court. She was wrong and somehow ended up studying hotel management and Japanese on the Gold Coast. A year of life in Japan and the UK taught her that people are infinitely interesting creatures and the seed of journalism was planted. It was only after a year of work in America that Rebecca decided her HECS debt should be bigger and returned to university to study journalism.
Now she has a piece of paper that gives her permission to ask lots of questions and she's pretty happy about that. She's asked many a question on Queensland Evenings and ABC Brisbane Drive and in 2016 Rebecca started asking all the questions on Weekends
Rebecca's hosted Q&A evenings with Annabel Crabb, Tony Jones, Molly Meldrum, and once made Prime Minister John Howard belly laugh at his own joke.
Rebecca recently shared the stage with podcast king Brian Reed and the surprise stars of Making a Murderer – Dean Strang and Jerry Buting – at live audience events.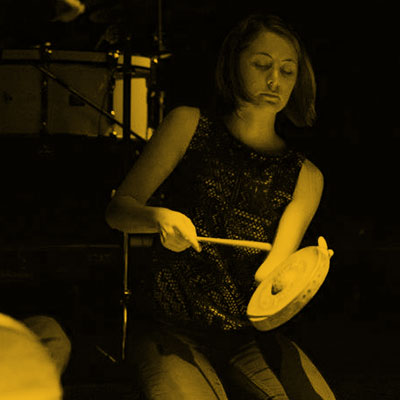 Recently completed a Masters in Music at the Queensland Conservatorium Griffith University
Rebecca has worked extensively with the Queensland Symphony Orchestra, Melbourne Symphony Orchestra, Darwin Symphony Orchestra, Sydney Symphony Orchestra Sinfonia, The Australian Youth Orchestra, The Australian National Academy of Music (ANAM) and has served as a Member of the Royal Australian Navy Band.
Her strong love for improvisation and chamber music has seen her work as a freelance musician with many groups including Clocked Out Duo, Speak Percussion and Southern Cross Soloists. She has toured and recorded for pop musicians such as internationally renowned French band, Phoenix and regularly performs at various events and festivals throughout Australia.
Rebecca moved to Brisbane in 2007 to Study at the Queensland Conservatorium and in that time she has worked under the guidance of Vanessa Tomlinson and Michael Askill. She has played in Master classes and workshops for percussionists such as Steven Schick, Kuniko Kato, Jan Williams, Sylvio Gualda and Kroumata Percussion Ensemble.
Pro Vice Chancellor of Arts, Education and Law, Griffith University
Professor Paul Mazerolle relocated to Australia from the US in 2000 to develop and lead the criminology program at the University of Queensland. He was the inaugural director of Research and Prevention at the Crime and Misconduct Commission of Queensland. He joined Griffith in 2006 and was appointed director of the Key Centre for Ethics, Law, Justice and Governance until 2009. Paul is a past editor of the Australian and New Zealand Journal of Criminology and founding co-editor of the Journal of Developmental and Life-Course Criminology. In 2009 Paul was appointed as Pro Vice Chancellor of the Arts, Education and Law Group at Griffith University.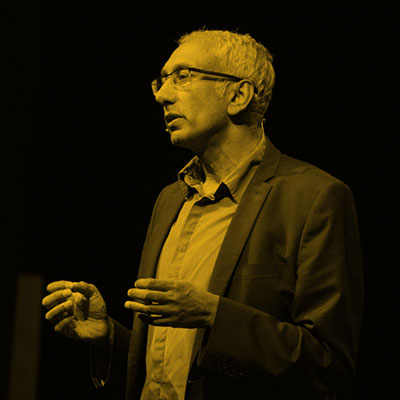 Bestselling author, journalist and commentator
Kenan has presented Analysis, on BBC Radio 4, and Nightwaves, BBC Radio 3's wonderful arts and ideas programme and The Moral Maze.  He has written and presented a number of radio and TV documentaries including Disunited Kingdom, Are Muslims Hated?, Islam, Mullahs and the Media, Skullduggery and Man, Beast and Politics.
His latest book is The Quest for a Moral Compass: A Global History of Ethics, published by Atlantic. Previous books include Multiculturalism and its Discontents: Rethinking Diversity After 9/11,  From Fatwa to Jihad: The Rushdie Affair and its Legacy, Strange Fruit: Why Both Sides are Wrong in the Race Debate, Man, Beast and Zombie: What Science Can and Cannot Tell Us About Human Nature and The Meaning of Race: Race, History and Culture in Western Society. From Fatwa to Jihad was shortlisted for the 2010 Orwell Prize while Strange Fruit was on the 2009 Royal Society Science Book Prize longlist.
He studied neurobiology (at the University of Sussex) and history and philosophy of science (at Imperial College, London) and has lectured at a number of universities in Britain, Europe, Australia and the USA.
Co-founder of The Chaser
Julian Morrow has made a career of public nuisance in various forms, co-founding satirical media empire The Chaser and joke company Giant Dwarf, as well as making TV shows including The Election Chaser, CNNNN, The Chaser's War on Everything, The Hamster Wheel, and The Checkout. His work has been nominated, unsuccessfully, for many awards, and prosecuted successfully in many courts. Giant Dwarf's latest venture, a live comedy venue at 199 Cleveland Street, has been described as "absolutely hilarious" by his accountant.
Due to the unavailability of several respected media commentators, in 2009 he was invited to give the Andrew Olle Media Lecture. In 2012 and 2013 Julian lowered standards at ABC Radio National as host of Friday Drive.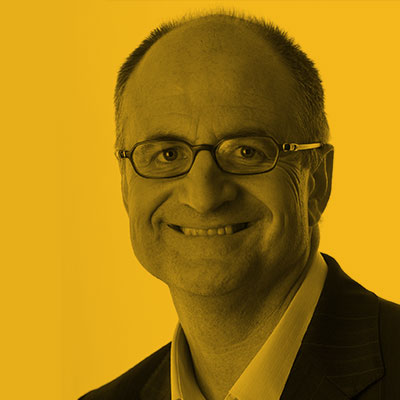 Comedian, media personality, author and former host of ABC's The New Inventors
James O'Loghlin is an ABC television and radio presenter, author, MC, speaker and comedian. James hosted over 300 episodes of the much loved The New Inventors on ABC-TV and it was this role that fuelled his deep interest in innovation.
He now regularly gives keynote speeches in which he explains how innovation actually happens, and he works with organisations and individuals to help them to become more innovative in the way they do business. James is the author of 8 books, including Innovation is a State of Mind – Simple Strategies to be more Innovative in what you do, and 3 novels for children.
Editor and publisher of the Australian Leadership blog
Victor Perton is the Founder of the Australian Leadership Project (www.australianleadership.com) and is a leadership adviser, advocate and barrister.  He is a Board member of Yarra Valley Water and an advisory board member: Lifeguard Health Networks; Integrity 20  and the Australian Centre for Financial Studies.
Victor served as senior adviser in the Australian G20 presidency and worked in the successful G20 Leaders Summit in Brisbane. He is the former Commissioner to the Americas promoting foreign direct investment, trade and cultural links. His life experience includes 18 years as a parliamentarian, practice as a barrister, mediator, arbitrator, businessman, board service and mentor in the public and private sectors.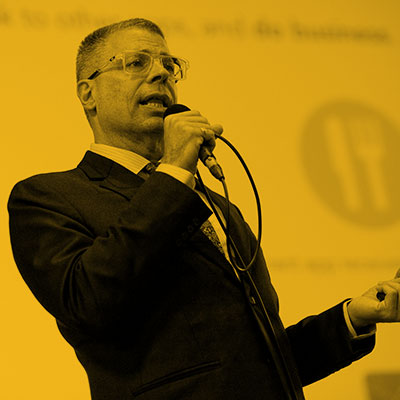 Inventor, futurist, writer, entrepreneur, educator and broadcaster
In 1994 Pesce co-invented VRML, a 3D interface to the World Wide Web, with Tony Parisi and Gavin Andresen, chief scientist of the Bitcoin Foundation.
Pesce brings his skills as a futurist to diverse sectors of the economy, including financial institutions ranging from Westpac, World Bank, HSBC and SWIFT, and regularly facilitates and mentors hackathons on topics as diverse as fintech, blockchain, virtual reality, and education.
An internationally sought-after speaker, for seven years Pesce was a panelist and judge on the ABC's hit series The New Inventors, celebrating Australia's newest inventions and inventors. Pesce writes fortnightly a column for the internationally respected tech publication The Register, and hosts two podcasts: This Week in Startups Australia – the nation's #1 tech podcast – explores a rapidly-growing tech sector, while The Next Billion Seconds connects the work of today's brightest thinkers with the world of tomorrow.
Pesce has written six books, including The Playful World, which used toys such as Furby and LEGO Mindstorms to illuminate the interactive world of the 21st century.
Human rights barrister, author and broadcaster
Geoffrey Robertson QC is founder and head of Doughty Street Chambers. He has appeared as counsel in many leading cases in constitutional, criminal and international law, and served as first president of the UN War Crimes Court in Sierra Leone. In 2008 he was appointed by the secretary general as one of three distinguished jurist members of the UN Justice Council and in 2011 received the New York Bar Association award for achievement in international affairs and law.
His books include An Inconvenient Genocide: Who Now Remembers The Armenians; Crimes Against Humanity: The Struggle for Global Justice; Dreaming Too Loud: Reflections on a Race Apart; The Justice Game (a Memoir); Mullahs without Mercy:Human Rights and Nuclear Weapons; The Case of the Pope; Stephen Ward Was Innocent, OK and The Tyrannicide Brief – the story of how Cromwell's lawyers put Charles I on trial. He is a Master of the Middle Temple and a visiting professor at London University and at the New College of the Humanities.
He devised the ground-breaking television series, "Geoffrey Robertson's Hypotheticals".
Director of the Institute of Ethics, Governance and Law and Convenor of the Integrity Roundtables
Professor Charles Sampford is Griffith's foundation dean and professor of law and research professor in ethics. He was foundation Professor Charles Sampford is Griffith's Foundation Dean and Professor of Law and Research Professor in Ethics. He was Foundation Director of the Australian Research Council Key Centre for Ethics, Law, Justice and Governance, the first convenor of Integrity20 (2014–16) and is currently Director of the Institute for Ethics, Governance and Law (a joint initiative of Griffith and major Australian, Asian and African Universities established at the request of the United Nations University). He has completed 32 books and 150 journal articles and essays in law, philosophy and governance. He has also done international governance work with and for the UN, the World Bank, the Commonwealth, the Council for Foreign Relations, Transparency International – as well various state and national agencies in a range of countries.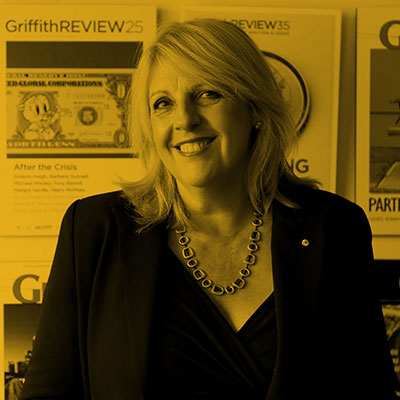 Founding Editor of Griffith Review
Professor Julianne Schultz AM FAHA is the founding editor of Griffith Review the leading Australian quarterly of ideas, current affairs and culture, which is published by Griffith University in conjunction with Text Publishing. She is recognised for her expertise in media and culture and as a thoughtful public commentator.
Julianne is on the editorial board of The Conversation and was, until recently, the chair of the Australian Film Television and Radio School. She has been a member of the boards including the Australian Broadcasting Corporation, Grattan Insitute and Copyright Agency. She chaired the Reference Group for Creative Australia, co-charied the Creative Australia stream at the 2020 Summit, chaired the Queensland Design Council. She is the author of books including Reviving the Fourth Estate, Media, Democracy and Accountability (Cambridge) and librettos for the award winning operas Black Rive and Going into Shadows.
Commentator and foreign affairs journalist at The Australian
Greg is The Australian newspaper's foreign editor and is one of Australia's most respected and influential analysts of foreign affairs. Growing up in Sydney, Greg was an active participant in the student politics of the time, along with future high-profile Liberals Tony Abbott and Peter Costello.
He began his journalistic career 30 years ago with The Bulletin, and his coverage of Vietnamese refugee stories in the period after the Vietnam War sparked a lifelong interest in Asia and regional politics. He joined The  Australian in 1984 and worked in Beijing, Washington and Canberra before returning to Sydney as foreign editor in 1992. Greg knows the structures and societies of Australia's neighbours intimately and has interviewed prime ministers and presidents in Japan, Indonesia, Malaysia, Singapore and many other countries.
He is also a keen observer of US international affairs and is on close terms with senior figures in Washington. Greg is the author of several books on Asia and Australia's role in the region.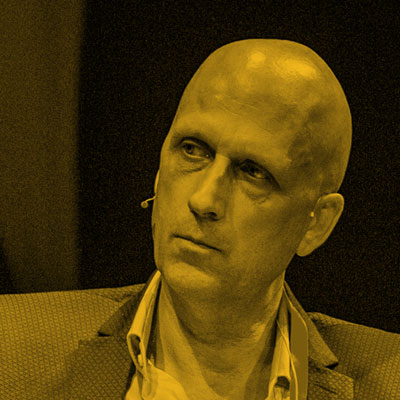 Writer, editor and Hispanist based in south-east Queensland
Luke Stegemann is a writer, editor and Hispanist based in south-east Queensland. He has held senior positions in media, publishing and higher education in Australia, Europe and Asia, including 15 years in Spain.
He was formerly the editorial manager of The Adelaide Review, founding editor of The Melbourne Review, and associate publisher of Griffith Review. His most recent book, The Beautiful Obscure, is an examination of the interweaving cultural histories of Australia and Spain. Luke is also a three-star tournament referee with Boxing Australia.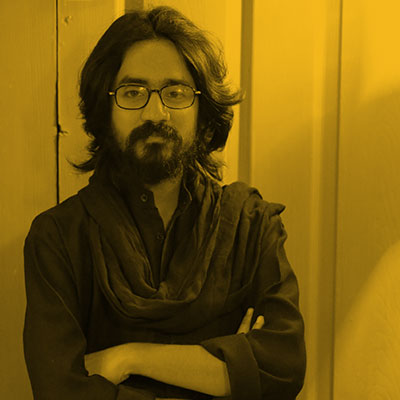 Political cartoonist and human rights activist
Aseem Trivedi is a political cartoonist and human rights defender, best known for his anti corruption campaign Cartoons Against Corruption. He is the publisher of Black & White, an online cartoon magazine for human rights and a founder member of Save Your Voice, a movement against internet censorship in India.
The website of his anti corruption campaign Cartoons Against Corruption was banned by Mumbai Police in 2011. He was arrested on Sep 8, 2012 in three charges including sedition (124A) and section 66 A of IT Act. Aseem has said that he would not apply for bail till sedition charges against him are dropped. His bail was granted with a personal bond of Rs. 5000 on the basis of an independent petition by a lawyer, who also asked the court to remove the accusations of sedition. Sedition charges were dropped later by Mumbai High Court and Section 66A of IT Act was scrapped by Supreme Court in March, 2015.
In 2015, he started  Black & White, as an attempt to use cartoons in the campaigns to support the artist, bloggers, journalists and the human rights defenders, who are facing injustice and suppression for their work in any part of the world.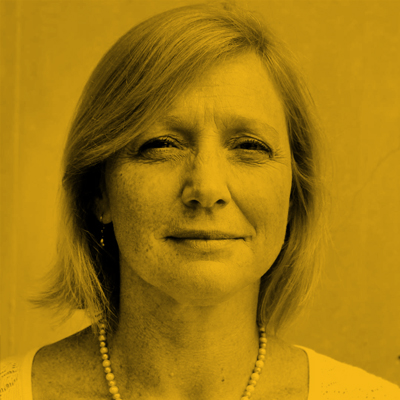 Reporter and Producer, Radio National Breakfast
Cathy is a journalist with more than 20 years experience in radio reporting, presenting and documentary making. In 2001 she was awarded a Walkley Commendation for her ABC converage of the September 11 terrorist attack. Cathy is a former Canberra Press Gallery journalist and presenter of Canberra Breakfast radio.