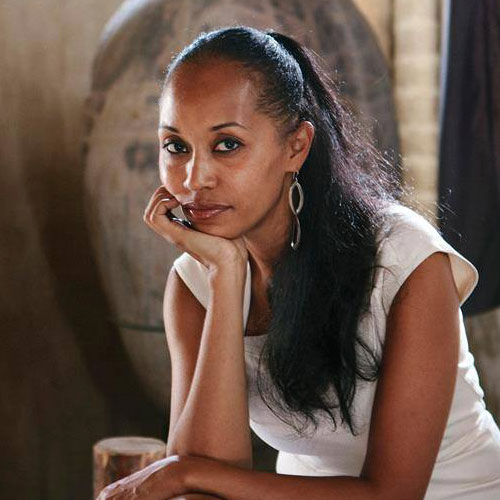 LAWLESS: KIMBERLEY MOTLEY
In the summer of 2008 Kimberley Motley quit her job as a criminal defence attorney in Milwaukee to join a program to help train lawyers in war-torn Afghanistan. She was 32 years old at the time, a former Mrs. Wisconsin and mother of three who had never travelled outside the United States.
Through sheer force of personality, ingenuity and perseverance, she became the first foreign lawyer to practice in the courts of Afghanistan. 
In this special event, Kimberley will share insights into her journey as a woman fighting for justice in one of the most dangerous countries in the world.
When: 6.30 pm, Thu 29 Aug 2019
"The Culture of Compassion", recorded in October 2018
"Rather his own man", recorded in March 2018
"The research I do sometimes goes to dark, uncomfortable topics. Topics that we'd rather not talk about but I think are really important and could potentially improve society."
Former CEO of Westpac Gail Kelly, in conversation with award-winning author and journalist Madonna King, 2017 Integrity 20 Conversations
Middle East correspondent Robert Fisk and international journalist Peter Greste discuss 'history, lies and ISIS', 2017 Integrity 20 Conversations
Speaking on the origins of genocide and crimes against humanity at the 2016 Integrity 20 Program Launch
I try my best to deliver something that is undeniably true. So that if the fundamentalists care to see my performance, they can look at themselves and laugh.
The Griffith Lecture 2014 – What Global Integrity?
Rarely have so many of us been imprisoned, beaten up, intimidated or murdered in the course of our duties
"The damage to good government from post-truth politics", recorded in October 2017
The day after the worst day of your life.
I am grateful for the chance to reflect on what may be the greatest challenge that free nations face today. How to restore integrity and public trust to Western democracies at a critical moment in our history.
% of 2018 attendees who would recommend the Integrity 20 to their friends and family
How to Destroy Democracy
Lessons on imagining the worst
My argument was, you're not going to get security in Afghanistan until you address the corruption problem.
What a treat to hear such nuanced and sophisticated dialogue and debate about these complex issues!
Do we still know what we mean by the cliché expression 'liberal democracy'? 
Thank you for this marvellous, multiple-day extravaganza… I've been to a lot of conferences and this is one of the best run, nicest, most impressive, most eclectic gatherings. It's really been a treat.
It was a privilege to attend and to be exposed to such stimulating ideas and speakers.
More courage is required to forgive than is required to take up arms.
% of 2016 attendees who enjoyed Integrity 20
Many of the international participants were – as you know – full of genuine praise not just for the fascinating way you blended such disparate but relevant content, but also for the smooth organisation of the conference, the warm hospitality, and the overall calibre of the event…