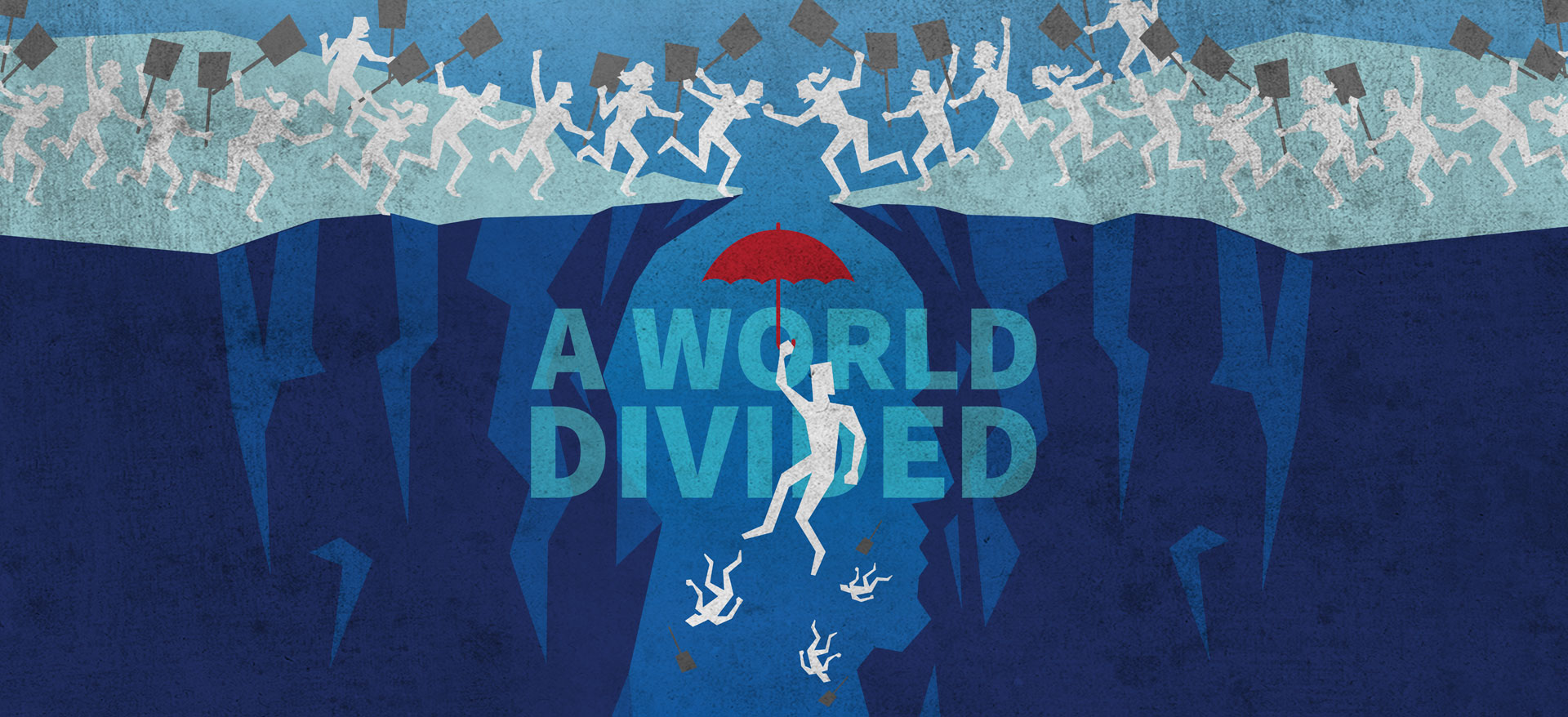 Please note, Integrity 20'18 has ended.
Sign up to our eNEWS to hear about future Integrity 20 events!
We respect your privacy and will keep your details confidential.
Top minds debate the great challenges for humanity.
Integrity 20'18 gathers philosophers, activists, innovators, educators, journalists, rule breakers, artists and visionaries for a two-day exploration of some of our greatest social, moral and political challenges.
Within the theme of 'a world divided', Integrity 20 aims to challenge perceptions, foster public debate and inspire action for change.
POLITICAL MORALITY AND THE  CRISIS OF DEMOCRACY
EVERYBODY LIES: WHAT THE INTERNET CAN TELL US ABOUT WHO WE REALLY ARE
RECALIBRATING BIG TECH'S MORAL COMPASS
RISE AND RESIST: HOW TO CHANGE THE WORLD
#THISFLAG: THE HASHTAG THAT STOPPED A NATION
BEYOND THE PROPAGANDA: WHAT DOES KIM JONG UN WANT — AND WHY?
SPECIAL EVENT: BANKING WITH INTEGRITY
SEEKING EQUALITY
COUNTING FOR SOMETHING
THE ROLE OF REASON IN A FRACTIOUS SOCIETY
INCONVENIENT IDEAS AND HOW TO DISAGREE
THE DAY AFTER THE WORST DAY OF YOUR LIFE
THE CULTURE OF COMPASSION
Please note: All program details were correct at the time of publishing and may be subject to change.
THE INTEGRITY 20 EXPERIENCE
Step out of the everyday for an essential 2 day 'update' from the world's brightest minds
Keynotes, conversations, panel discussions and performances
Premium catering for morning tea, lunch and afternoon tea
Browse the pop-up Avid Reader bookstore and get your books signed by key speakers
OPEN TO THE PUBLIC
Integrity 20'18 Speakers & Performers
All details are correct at the time of publishing and are subject to change
United Kingdom | Philippe Sands is Professor of Law at University College London and a practicing barrister at Matrix Chambers. He frequently appears before international courts, including the International Criminal Court and the World Court in The Hague, and has been involved in many of the most important cases of recent years, including Pinochet, Congo, Yugoslavia, Rwanda, Iraq and Guantanamo.
read more
Stay up-to-date with special offers and program updates