Please note: this event has ended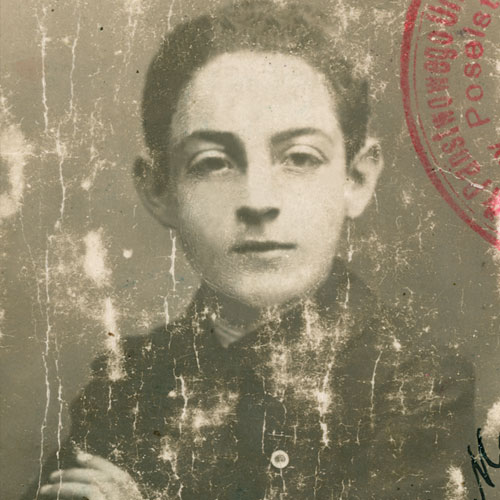 This event has ended
When: 24 February 2018, 8pm
Tickets: Full – $59 / *Conc – $45.00
* Concession includes seniors, pensioners, students
Venue: Conservatorium Theatre, Queensland Conservatorium Griffith University, South Bank
VIEW MAP
East West Street:
A Song of Good and Evil
An acclaimed literary and musical performance on the theme of human rights and justice
East West Street: A Song of Good and Evil is an acclaimed piece inspired by human rights lawyer Philippe Sands' prize-winning book "East West Street", which explores the origins of genocide and crimes against humanity.
Focussing on the remarkable, connected stories of his grandfather and three key individuals in the Nuremberg Trials – Cambridge academic Hersch Lauterpacht, Polish prosecutor Raphael Lemkin, and Hitler's lawyer Hans Frank – the performance is based on the words, images and music that connected the men, from Bach and Beethoven, to Rachmaninov and Leonard Cohen.
This extraordinary work is narrated by Sands and award-winning German actress Katja Riemann, accompanied by leading bass-baritone Laurent Naouri and renowned jazz pianist Guillaume de Chassy and is directed by one of Britain's leading young directors of opera, Nina Brazier.

East West Street – A Song of Good and Evil
Directed by Nina Brazier
Written by Philippe Sands
Performed by Katja Riemann, Philippe Sands, Laurent Naouri and Guillaume de Chassy

Extraordinary – BBC World Service
Compelling – The Observer (UK)
Amazing – Financial Times (UK)
'Moving, revealing, daring…beautifully and subtly performed' – John Tusa, former director, Barbican Centre
'Tremendously dramatic, moving and thought-provoking' – The Times (UK)
'…as the trial proceeded, Lauterpacht would repair to listen to his favourite piece of music, from which he took inspiration for this onerous task: St Matthew Passion by Johann Sebastian Bach. Meanwhile, Frank, in his cell, discussed with the prison psychiatrist and summoned up in his head – seeking not only solace but affirmation – St Matthew Passion.' – The Guardian
'In the summer of 1946, Sands tells me, Lviv-educated lawyer Hersch Lauterpacht , a key figure in developing the idea of "crimes against humanity" and laying the foundations of modern international law, wrote to his son that as he was preparing the closing arguments for the Nuremberg trials "the only thing that helps me through the day is listening to the St Matthew Passion".' Read more of Philippe Sands recent interview, here.' – Sydney Morning Herald
Philipps Sands QC (UK)
Philippe Sands is an international lawyer and a professor of law at University College London. He is the author of the award-winning book East West Street, Lawless World and Torture Team and is a frequent commentator on CNN and the BBC World Service. Sands lectures around the world and has taught at New York University and been a visiting professor at the University of Toronto, the University of Melbourne, and the Université de Paris I (Sorbonne). In 2003 he was appointed a Queen's Counsel. He lives in London.
Nina Brazier (Germany)
Having gained wide acclaim for her productions on the operatic stage, Nina Brazier has established herself as one of Britain's foremost young stage directors with The Observer describing her as 'One of Britain's leading young directors of opera.'  Her Ryedale Festival Production of The Magic Flute, and Spilt Milk & Trouble in Tahiti at the Arcola Theatre were both Time Out Critic's Choice. Recent performances include The Winter's Tale with The Hermes Experiment developed at Aldeburgh Music, the world premiere of Shahrazad at Leighton House Museum, the critically acclaimed La Finta Giardiniera for Ryedale Festival Opera and an international tour of East West Street: A Song of Good & Evil.
Katja Riemann (Germany)
German actress Katja Riemann was born and raised in Bremen, and studied acting and dance in Hamburg, Hannover and Munich. Following her early theatre engagements at the Munich Kammerspiele and the Schiller Theatre in Berlin, she went on to perform roles in film and television both in Germany and internationally. Since then she has been nominated for the prestigious Lola Award four times and been awarded it three times, has received the Bayerische Filmpreis on multiple occasions, the Bambi and the Goldene Kamera both twice, and has also been awarded the Adolf-Grimme and the Ernst Lubitsch Prizes. For her principal role in Rosenstrasse directed by Margarethe von Trotta, she received the Coppa Volpi for best actress at the Venice Film Festival. Alongside her lead role in Bandits, Katja co-wrote the film's soundtrack that became a bestseller and received a Goldene Schallplatte.
Laurent Naouri (France)
French bass-baritone Laurent Naouri made his Royal Opera debut in 2007 as Escamillo (Carmen). His broad repertory includes around 40 roles, from early Baroque to contemporary opera. Notable engagements include the four villains (Les Contes d'Hoffmann) in Paris, Madrid, Orange, Zürich, Milan, Barcelona, Munich and for the Metropolitan Opera, New York; Golaud (Pelléas et Mélisande) in Paris, Glasgow, Aix-en-Provence, Salzburg, Berlin, Madrid and Barcelona; Count Almaviva (Le nozze di Figaro) in Aix-en-Provence and Tokyo; Falstaff in Lyon, Santa Fe and for Glyndebourne Festival; Pandolfe (Cendrillon) in Barcelona; Sharpless (Madama Butterfly) for the Metropolitan Opera; Germont (La traviata) in Santa Fe, Tokyo and Dallas; and Méphistophélès (La Damnation de Faust) in Lyon. Further engagements include Ruprecht (The Fiery Angel) and Mamm'Agata (Viva la mamma) in Lyon, Capulet (Roméo et Juliette) for the Metropolitan Opera and creating the title role in Francesconi's Trompe-la-Mort for Paris Opéra.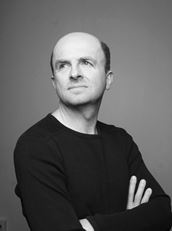 Having grown up listening to Schubert and Miles Davis, Guillaume de Chassy s a self-taught improviser and composer, immersed in both Jazz and classical music. He has created a unique poetic musical identity that defies classification. De Chassy has played and recorded all over the world with some of the finest jazz musicians including Paul Motian, Mark Murphy, Andy Sheppard, Enrico Rava, Paolo Fresu. He has collaborated with revered French classical musicians including pianist Brigitte Engerer, opera singer Laurent Naouri and choir director Joel Suhubiette. De Chassy has also worked with British actress Kristin Scott Thomas, French filmmaker Antoine Carlier and Spanish flamenco dancer Ana Yerno.