Please note, Integrity 20'17 has now ended
Army dreamers. The authority of hate speech. Unsafe spaces: free speech, uncomfortable speech and weaponised words. How to destroy democracy: lessons on imagining the worst. Power to the people: the global rise of populism. The power of satire. The case for optimism: A call to action for a just, peaceful and prosperous world.
Please note: All program details were correct at the time of publishing and may be subject to change.
DAY 2 PRICES
Adult $170
Partners/Staff* $150
Students/Conc. $75

DAY 1 + DAY 2
Adult $300
Partners/Staff* $270
Students/Conc. $130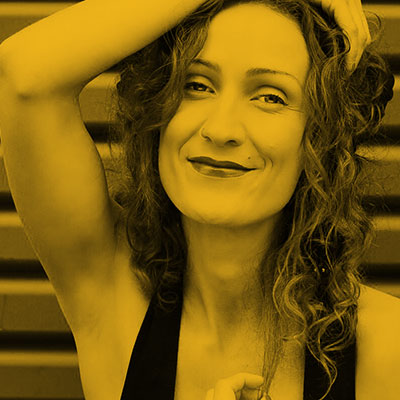 Army Dreamers
Unfit for Broadcasting
The British Broadcasting Corporation (BBC) is rumoured to have earned the nickname "Auntie BBC" for its self-appointed role as arbiter of good taste and morality in deciding what the public should and shouldn't hear. Over a long history of banning songs from the airwaves their reasons have included anything from prostitution and drugs to "sickly sentimentality." During the Gulf War, Kate Bush's anti-war song, Army Dreamers, was one of a rumoured 67 songs deemed innapropriate for airplay.
The Performers
Award-winning singer songwriter Emma Dean.
Cellist Wayne Jennings. Violist Richard Grantham.
Welcome
Paul Mazerolle
Pro Vice Chancellor, Arts, Education and Law, Griffith University. Chair, Integrity 20
The authority of hate speech
'Expressions of ideas' or 'words that wound'?
When hate speech gains authority, it does more than express ideas: it can silence other speakers, alter norms, enact civil standing, and undermine knowledge. This refutes a certain complacency about hate speech in 'prosperous' democracies.
Rae Langton is the Knightbridge professor of philosophy at the University of Cambridge, and a Fellow at Newham College. She was on Prospect Magazine's voted list of 50 'World Thinkers 2014', chosen for "engaging most originally and profoundly with the central questions of the world today".
Unsafe spaces
Free speech, uncomfortable speech and weaponised words
In February 2017, senior editor of Brietbart News, Milo Yiannopoloulos, was due to speak at UC Berkeley but violent student protests forced the cancellation of his address. Far from an isolated incident, this represents a growing number of speakers 'no platformed' on campus. Terms like trigger warnings, microaggressions, cultural appropriation and safe spaces have become increasingly commonplace, as universities – and indeed the broader community – grapple with the enormous challenge of providing a safe and inclusive space for all, whilst also promoting rigorous debate, dissent, academic freedoms and freedom of speech.
Our panel of experts examine threats to free speech on campus, 'victimhood' culture, the ethics of moral outrage, and the drowning of uncomfortable speech in media and public debate.
How to destroy democracy
Lessons on imagining the worst
Masha Gessen is a journalist and the author of ten books of nonfiction, most recently The Future Is History: How Totalitarianism Reclaimed Russia, to be published in October 2017. She is also the author of the national bestseller The Man Without a Face: The Unlikely Rise of Vladimir Putin (2012).
She is a contributing opinion writer to The New York Times and a frequent contributor to The New York Review of Books, among other publications. She serves as vice-president of PEN America.
Power to the people
The global rise of populism

The past eighteen months have seen a dramatic altering of the global political landscape. From the election of Donald Trump in the US and Britain's vote for BREXIT to the surprising win of Emmanuel Macron in France, 'populist' leaders have capitalised on the deep disenchantment of voters, and their growing disdain for the political establishment. Do these political trends signal a shift to a more effective and inclusive democracy, or are they a sign of its potential undoing?
Our panel of experts examine a range of interconnected trends that are both fuelling, and being shaped by, rising populism: from increasing inequalities and mass immigration to the altering of long-standing international agreements.
A satirist's journey
From the grim educational pickings of working class Port Adelaide in the 1950's and 60's, surviving the advice of his alleged 'Career Advisory Officer', Bryan Dawe escaped from high school at 15 and went on to become one of Australia's finest humorists. His journey has resembled the comment of fellow humorist, the late Spike Milligan, who said of his life 'I have nothing organised, so nothing can go wrong'.
Power of satire
"first make people laugh, and then make them think" The Ig Nobel Prizes 
Satire has a canny ability to break down complex issues, voice criticism, shape public opinion and hold the powerful to account. It holds a mirror to society and reflects its absurdity. Two of Australia's best known satirists discuss the ethics of satire, its limits and responsibilities, its role as a "pillar of democracy", and why bad politics makes for great comedy.
One of Australia's finest political satirists,
Bryan Dawe
 has enjoyed a long, successful career writing and performing on national radio, television and film. He is best-known for his 25-year series of weekly satirical interviews with the late John Clarke for ABC television.
Former lawyer, comedian and satirist
Julian Morrow
has made a career of public nuisance in various forms, co-founding satirical media empire The Chaser and joke company Giant Dwarf, as well as making TV shows including
The Election Chaser
,
CNNNN
,
The Chaser's War on Everything
,
The Hamster Wheel
and the satirical consumer affairs series
The Checkout
.
The case for optimism
A call to action for a just, peaceful and prosperous world
Please note: Due to unforeseen circumstances Mikhail Zygar and Basma Abdel Aziz (previously speaking in this panel) are no longer able to attend Integrity 20'17
Watercooler
Please join us in the Conservatorium Foyer for some music and to mingle