Please note, Integrity 20'17 has now ended
The damage to good government from post-truth politics. The pursuit of truth. From the Satanic Verses to Charlie Hebdo. What divides us? A conversation on multiculturalism and politics of fear. The innovative optimist. Authoritarianism and the arts.
Please note: All program details were correct at the time of publishing and may be subject to change.
DAY 1 PRICES
Adult $170
Partners/Staff* $150
Students/Conc. $75

DAY 1 + DAY 2
Adult $300
Partners/Staff* $270
Students/Conc. $130
Opening Performance: Dajarra Night Wind
Kev Carmody (Australia)
KEV is a poet, storyteller and one of Australia's most revered singer songwriters
Welcome and Acknowledgement of Country
Paul Mazerolle
Pro Vice Chancellor, Arts, Education and Law, Griffith University. Chair, Integrity 20
Ian O'Connor AC
Vice Chancellor and President, Griffith University
The damage to good government from post-truth politics
John Hewson AM
John was leader of the Australian Liberal Party and Leader of the Opposition between 1990 and 1994. John has had a distinguished business career both before and after his political career and is one of Australia's most experienced economists. He has worked as an economist for the Australian Treasury (Census and Statistics), the Reserve Bank, the International Monetary Fund and also as an advisor to two successive Federal Treasurers and the Prime Minister. John was a Director of Macquarie Bank and a past Chairman of ABN AMRO in Australia.
The pursuit of truth
Post-truth, trust and the ethics of deceit
We have entered the post-truth, fake news era. The prevalence of misinformation, propaganda, fraud, falsehoods and outright lies points to a massive global crisis of truth and declining trust that spans government, media, science, business and even the personal; a crisis so urgent and damaging to the fabric of democracy that it is being called a defining issue of our times.  
While manipulation of information is far from a new issue how is what's happening today so different to the past? Why we are so easily persuaded by misinformation and appeals to emotion? How do we restore integrity in our communications and trust in evidence-based information and expert opinion, particularly in areas like science and the media?
Please note: Due to unforeseen circumstances Mikhail Zygar (previously speaking on this panel) is no longer able to attend Integrity 20'17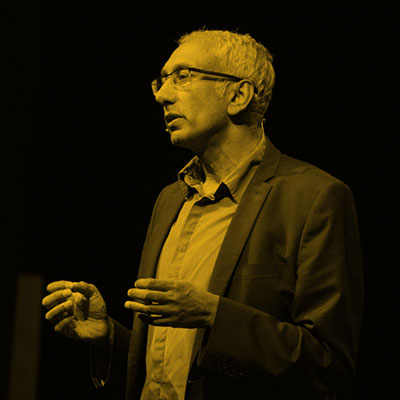 From the Satanic Verses to Charlie Hebdo
The fatwa imposed on Salman Rushdie and the worldwide campaign against The Satanic Verses in 1998 was a significant moment in both British and international politics. Kenan Malik shares his insights into how these events transformed the debate about multiculturalism, tolerance and free speech and marked the rise of radical Islam.
Indian-born British writer, Kenan Malik, is the author of From Fatwa to Jihad, Multiculturalism and its Discontents and The Quest for a Moral Compass: A Global History of Ethics.
What divides us?
A conversation on multiculturalism and politics of fear
Heightened ethnic tensions, fueled by large scale immigration, global terrorism and politics of identity and fear, highlight genuine challenges of our increasingly multi-ethnic, multi-faith societies. While the Australian Government recently recommitted to its policy of multiculturalism, leaders of other nations, including France and Germany, have declared their brands of multiculturalism to have 'utterly failed', with calls for greater efforts for immigrants to integrate and a tightening of borders. How do we move past this point to create more inclusive societies with greater social cohesion? Can we transcend identity to embrace common values that bind rather than divide us?
Presented by Griffith Review
Kenan Malik (UK)
Lecturer, broadcaster and author of 'Strange Fruit: Why both sides are wrong in the race debate'
Roy Baumeister (US-AU)
Social psychologist and expert on 'the self, and why we feel and act the way we do'
Performance: Omphalo Centric Lecture
Marimbas Rebecca Lloyd-Jones. Cameron Kennedy. Elizabeth John. Caleb Collegde
Work by Australian composer Nigel Westlake
Authoritarianism and the Arts
Activism, resistance and propaganda
Jodie Ginsberg is the head of UK-based freedom of expression organisation Index on Censorship, which publishes the work of censored writers and artists and campaigns against censorship worldwide. A former foreign correspondent and business journalist, Jodie worked for more than a decade for Reuters news agency and from 2007-2011 was Reuters' London Bureau Chief, where she led coverage of the financial crisis, UK riots, phone hacking scandal and the royal wedding.
The Arts: Resistance, revolution and propaganda
Guo Jian (Chinese-Australian)
Chinese Australian artist, Guo Jian, has been on both sides of China's People's Liberation Army. In the late 1970's he enlisted in PLA, where he worked as a propaganda poster painter. Some 10 years later he was one of thousands of students to join the Tiananmen Square protests of 1989 where several hundred protesters died at the hands of the military. In 2014 Guo Jian was arrested for marking the 25-year anniversary of the bloody massacre with a diorama of Tiananmen Square covered in minced pork.  
Aseem Trivedi (India)
Indian political cartoonist and human rights defender, Aseem Trivedi, is best known for his anti corruption campaign, Cartoons Against Corruption. In 2011 his website was banned by Mumbai police and in 2012 he was arrested on charges of sedition for a series of cartoons lampooning politicians.
In 2015, he started the online magazine  'Black & White', as an attempt to use cartoons in the campaigns to support the artist, bloggers, journalists and human rights defenders, who are facing injustice and suppression for their work.
Kev Carmody (Australia)
KEV is one of Australia's most revered singer songwriters. When he released his first album in 1989, Rolling Stone magazine described it as "the best album ever made in Australia". His politically charged lyrics have made him a powerful voice of protest.
Jodie Ginsberg (UK)
Jodie is head of UK-based freedom of expression organisation Index on Censorship
Please note: Due to unforeseen circumstances Mikhail Zygar (previously presenting a key speech '100 Years in Russia' at 1pm) and Basma Abdel Aziz are no longer able to attend Integrity 20'17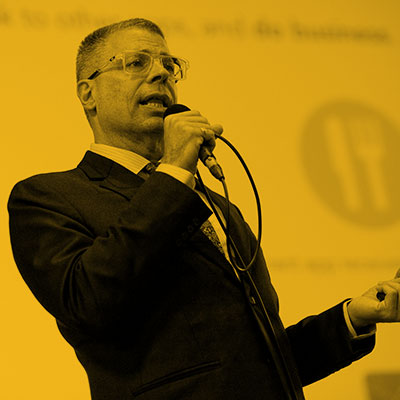 Sharing is peering
The last decade has seen us enter a new era of knowledge and skills sharing. That sharing needs only a small nudge toward specific economic ends – around communalism and peer-production – to create a complete transformation in the material basis for culture.  This scenario blends open source techniques with commons-based practices, creating a scaffolding to redesign material civilisation within a framework of sustainable abundance, and offering a counterpoint to unemployment and Basic Minimum Income.
Mark Pesce is an inventor, writer, entrepreneur, educator and broadcaster. In 1994 he co-invented VRML, a 3D interface to the World Wide Web. For seven years Mark was a panelist and judge on the ABC's hit series The New Inventors. He has written six books, including The Playful World, which used toys such as Furby and LEGO Mindstorms to illuminate the interactive world of the 21st century.
The innovative optimist
Solving the world's problems through science, technology, ingenuity and creativity
The interplay between innovations in fields such as robotics, artificial intelligence, clean energy, 3d printing, gene editing and nanotechnologies will dramatically alter the way we live and work.
Our panel of experts proffer their optimistic vision for the future; one empowered by a culture of creativity and innovation that cuts across all fields of human and scientific endeavour to solve the great challenges for humanity. They will consider how we can ensure that the impact of innovation reaches those most in need, and the ethical and regulatory challenges we have to overcome along the way.
Chair – James O'Loghlin (Australia)
Media personality and author, best known as the host of ABC's The New Inventors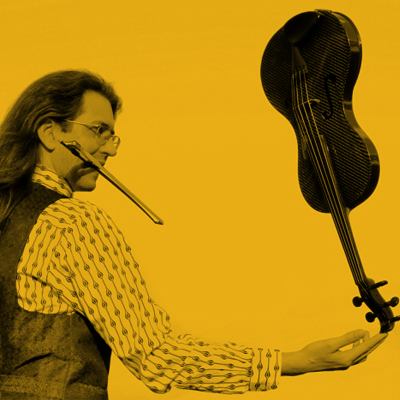 Watercooler
Please join us in the Conservatorium Foyer for some music and to mingle.
Music: The Viola Cloning Project is a one-man, one-viola, seventy-five-effect-pedal band. Using loop recorders and harmoniser pedals in particular, a single instrument becomes a full string and percussion orchestra. It is the brainchild of Richard Grantham, a classically-trained composer and band-hardened multi-instrumentalist based in Brisbane, Australia.